A mother, a wife, an Immigration Officer, a singer – how does that relate? A young lady has chosen to combine all that to perfection; she takes each of the roles seriously, and manages to fit every executable task in relation to the roles in her 24hr clock. She is Ama Serwah, the super woman set to dominate Gospel music.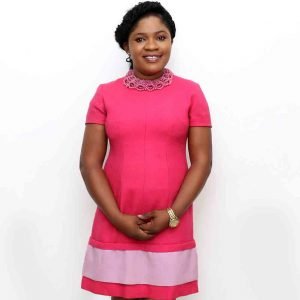 Every once in a while an amazing voice emerges with the power to serenade music lovers. The quality of their productions and amount of work put into building and sustaining the new brand would usually give an indication as to the prowess and relevance the act will bring to the industry. Eunice Ama Buah known in musical circles as Ama Serwah is therefore one of the new artistes with what it takes to become a major gospel musical force.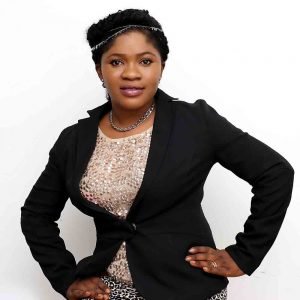 Gospel music has evolved severally, however one key element every artiste who ventures into the genre craves is an ability to impact and win souls for God. Whilst other artistes follow musical trends to fit into the tenets of music, a good number seek to stand out with a soul winning agenda; the spirited nature of the lyrical content becomes the point of departure from "normal" music – as gospel music is meant to invoke a certain longingness to be pleasing before God.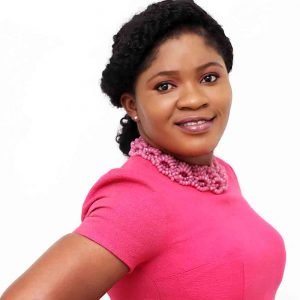 It is not strange to find an amazing vocalist who places God at the fore in the gospel music ministry. But Ghana is yet to witness a serving member of the Ghana Immigration Service perform as an outstanding musician and minister of God's gospel.
Ama Serwah was born at Kikam in the Western Region of Ghana. At age 10, her family relocated to Ashaiman in the Greater Accra Region. Whilst in Accra she met one of Ghana's finest gospel ministers Mary Ghansah. Through the handwork of Mary Ghansah, Ama Serwah became a devoted Christian whose desire to see the faith spread became a daily strive. This she sort to achieve through music; in the process she performed with so many Christian oriented bands in churches, at crusades, conventions and any space she could get an opportunity to minister with her vocal strength.
On numerous outings with Mary Ghansah, Ama Serwah witnessed several healings simply from song ministrations, this made her even crave to outpour God's power to the masses through the power of her voice. The burning desire was taking seat permanently in her heart.
Whilst she acknowledges that her love for gospel music is borne of her conviction that the bane of our existence is to fully praise and honor God with our all. She believes Mary Ghansah's unique ministry was a major influencer in her choice to pursue music as a ministry at some point in her life. It is therefore not surprising that she has resolved to spend her musical life reaching the unsaved with amazing spirit-filled music capable of enlarging God's kingdom.
Ama Serwah's first single "Enyom Ben" is off a yet to be titled and released album –however, "Enyom Ben" is already receiving impressive airplay as more and more people can connect with the genuine soul touching nature of the musical masterpiece. The song is already infecting the Christian fraternity with positivity – many find its lyrics and quality of production very satisfying. Even though Ama Serwah has an album ready, she hinted that, she would only release it on the orders of God. Hence, she is praying for directions from God.
Ama Serwah is married to Joshua Tei an amazing Keyboardist and Sound Engineer; who doubles as her Technical Producer.
Even though she works full time as an Immigration officer with the Ghana immigration service, the desire to win souls doesn't wane. And she has resolved to pursue her God sent agenda to the world.
Success in music is defined by the sensational singer as; "The ability to heal the sick purely from a musical performance, the ability to mend broken hearts from song ministration, the ability to strengthen the weak purely through song ministration – basically when your songs can be tagged impact-filled"
Ama Serwah is here to stay.
Atigsi-Badek Afoko