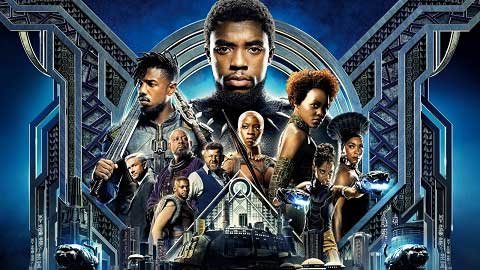 Ghana has given a firm indication of initiating a legal action against producers of the popular 2018 American superhero film, Black Panther, over alleged patent and copyright breaches.
According to the Ghana National Folklore Board, Marvel Studios, who are the producers of the record breaking film, used the country's famous and celebrated traditional fabric, Kente, in some of its scenes without appropriate permission.
Information gathered on 3news.com was that Marvel, according to the Board, was required under copyright laws, to have sought permission from it before going ahead to use Ghana's kente in the film that broke several box office records netting 1.344 billion dollars as of May 22, 2018.
She added: "We are preparing a legal dossier."
Though she said preparations have started on initiating the case, Ghana was yet to officially write to Marvel to express its concerns regarding the alleged breaches and accordingly serve notice of a possible suit.
"The strategy is that we are not going in for a fight," she indicated, adding "it is not adversarial".
Rather, Ms Adobea said the Board will "sit down with them [Marvel Studios], negotiate as to how they can compensate [Ghana] because they were to come for permission but they did not".
She explained permissions are not required of anyone intending to use any of the Ghanaian symbols and folklore in a customary context or for personal use.
More to face sanctions over breaches?
Meanwhile, the Board says it will go after Starz, producers of 'American Gods TV' series for allegedly misrepresenting the Akan folkloric character Ananse as a god in the sequel instead of a trickster spider.
Another case the Board said it will pursue is one involving the popular Italian fashion designer, Velentino [Velentino Garavani], for allegedly commercializing the Ahenema royal African sandals.
The Board said it has written to all corporate institutions who intend to use any of the Adinkra symbols for their corporate logo or commercialization to seek permission from the Board before doing same.
"With regards to Black Panther, you know there was a lot of Kente. Adinkra symbols also featured heavily in the movie. So they are also part of the foreign claims that we intend to take upon," acting Director of the National Folklore Board, Nana Adjoa Adobea told Winston Amoah on 3FM's morning magazine show, Sunrise.
Source: www.atinkaonline.com