The Ceo of Kwarleyz Group, Nana Kwame Bediako has proven to not only drip in wealth, but practice giving in times where generosity is most needed. Traveling through some streets of Accra, Nana Kwame rode with goodies for the vulnerable.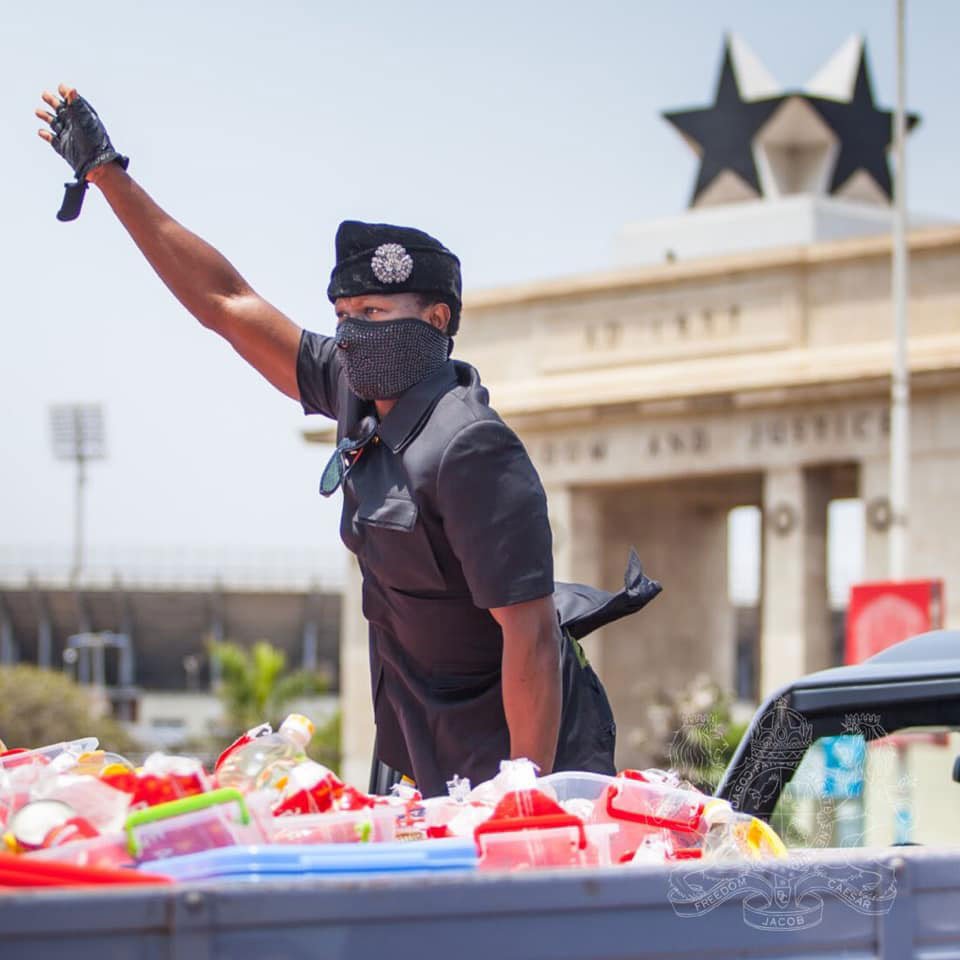 Adding to the number of Ghanaians doing their bit to ensure the devastating effects of Covid-19 in the country is mitigated, Nana Kwame who is also called Cheddar has distributed over 5,000 bags of Rice and other assorted food items to the needy, especially the disabled in Accra. Items distributed included cooking oil, canned Mackerel, bags of sachet water, and canned Tomato paste,
Making the donations under his initiative "The Freedom Movement", He visited the independence square area, James Town, and Alajo; whilst distributing along the way en-route all targeted communities.
Leadership by example – Cheddar carrying bags of rice

Cheddar giving to the needy

the African Prince
The above was done on Sunday 29th March, a few hours before the partial lockdown of Accra and some selected parts of Ghana.
According to Cheddar,
"Africans and Ghanaians are usually not privileged as people in the western world and people might find it difficult to feed during the lockdown. The donations would go a long way to help them survive in these difficult times," .
For him, his efforts are not conclusive, and he would desire to see many others emulate his gesture to ensure the vulnerable can endure the period of lockdown.
Nana Kwame Bdediako is the owner of Kwarleyz group which has subsidiaries such as Wonda World World Estates, Petronia City, Belfast Belfast City & Property Management, New Africa Construction, and the New Africa Foundation. The organization is the brain behind Pretonia City and other magnificent Real Estate projects in Ghana, Africa, and beyond. He's also the recipient of several awards including;
1. Business Entrepreneur Award, GUBA 2015
2.Professional Role Model Award, YPYC 2015
3. Young Entrepreneur Award, HOSA 2015
4. Entrepreneurial Excellence in Africa, LAAP 2016