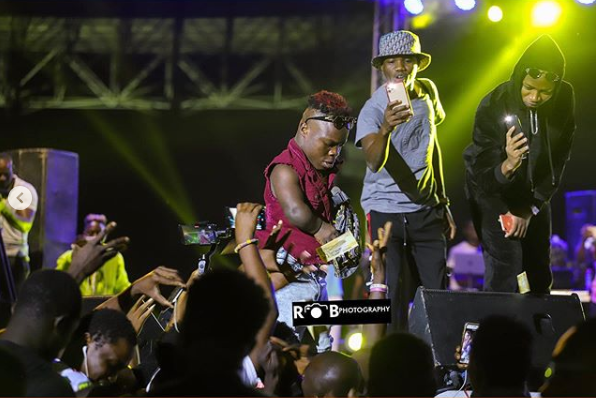 Self-styled youngest richest person in Africa, Shatta Bundle, who never misses an opportunity to show off his wealth last Saturday stole Stonebwoy's Bhim Concert when he took to stage to spray hard cash on patrons.
The vocal, but vertically-challenged Tamale-based 'celeb' whose claim to fame resulted from his wanton display of money on social media with accompanying braggadocious commentary attracted the world's attention.
Nigerian singer, Rudebwoy, formerly of P-square took special interest in the lifestyle of Shatta Bundle and featured him in his famous "Audio Money" track, a song which talks about boastful non-existent wealth.
But Shatta Bundle's Saturday appearance on the Bhim Concert stage may have dispelled doubts that he is indeed a "yon yon rich n*gga".
By atigsi.com