CarlBlingx shared artworks from Aftown indicating his position on the latter's Top 10 most streamed songs. Several cords struck in my mind. What has he been doing right? How is he accumulating the streams? Does music indeed have a language? Has he convinced his core fans to stream via online?
His songs Douna Da W3, Who Am I (Ft.Honcho), Chairman and Judge Me, placed Number 1, 2, 3, and 4 respectively on the top 10 chart. These songs competed with EL's Nobody Send You which placed number 5, and a few other songs that occupied the remaining positions.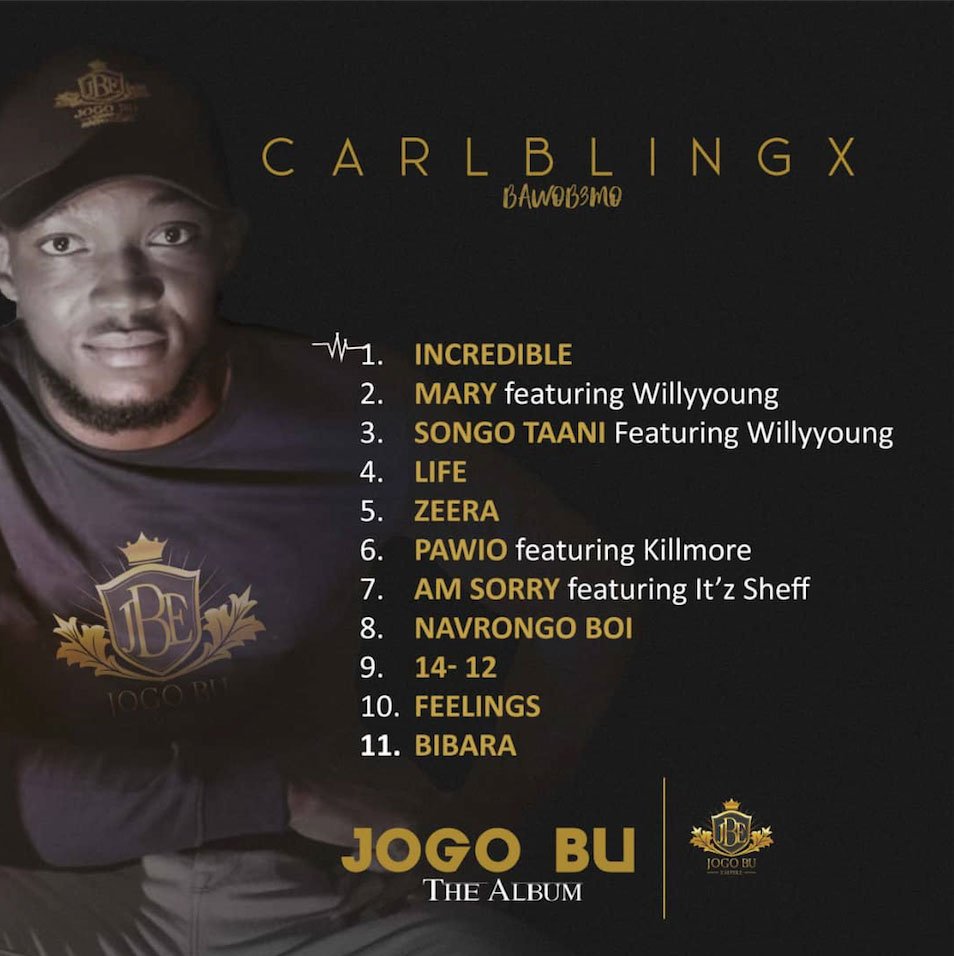 It is worth noting that all his songs that made it on the chart are from his current EP Navrongo We Dey. The affable Carlblingx has carved a niche for himself as a rapper. Whilst many may view his posturing as a rapper from his immense education, others see pure art and attitude. The kind that solidifies a brand for a lifetime. He's remained consistent since dropping his first single "Incredible" in 2013. Eventually following up with an album "Jogo Bu", the basis for an annual self-hosted musical jamboree. JogoBu Konnect.
Recently grabbing the Record of the Year at the Happy Man Bitters sponsored Upper East Music Awards 2020, Carlblingx is a test case.
Many bemoan a lack of support in his home region of the Upper East Region. Whilst its not a perceived phenomenon peculiar to only Navrongo, could the jinx be self-inflicted?
This feat, is definitely a prove that the business of music is beyond talk. CarlBlingx has grown with each release. In doing so, he has created a cult-following whom I believe are behind his rise. Whilst many complain about patronage, they've refused to think target-marketing. A fan once described Carlblingx as the M.anifest of music from Navrongo. This, elicits something unique. Whilst the skilled rapper is a master of puns, punchlines, he never dumbs-down on content. He upholds the ideals expressed in content, which has earned him so much respect.
Music is an entertainment tool that can also keep the values of society going. So, when next you choose as an artiste to drop song, think about your audience. If CarlBlingx can bring his audience from the streets to streaming platforms, you can do same. However, do you have the kind of audience who would follow you to the streaming platforms?
Written by Atigsi-Badek