Caution by Soorebia Ft. Zaazzy has apparently been sitting in my mailbox for a while; I never got to listen to it until this dawn when I finally opened www.atigsi.com to make updates. I can't believe such a beautiful tune by one of Upper East's most dexterous rappers and super talented vocalist has been sitting outside my playlist.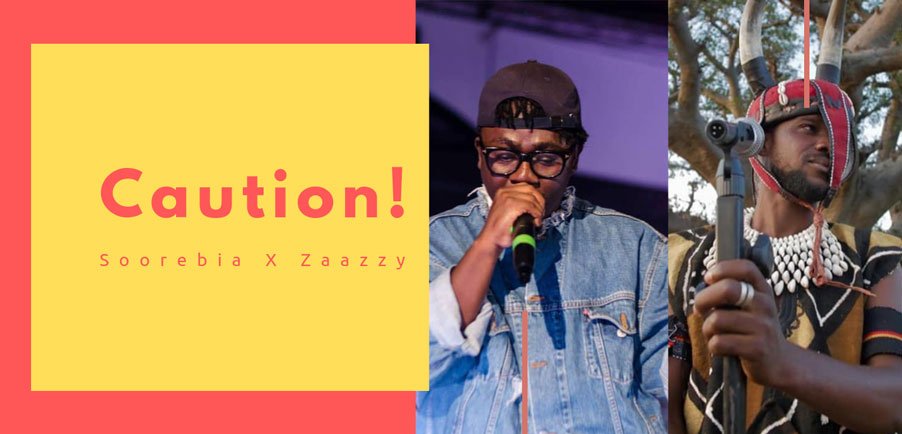 Being a sucker for music, when an orgasmic feel sterms from a blend of genre's, I don't just marvel but dance in awe.
Soorebia is an amazing rapper, Zaazzy is a super-talented vocalist who leans towards Reggae; Now, every time a hip hopper meets a reggae act, one thing is expected; and that's what Caution has delivered. Awe-inspiring, message-filled, dance-able, rhythmic and above all musically soothing.
I won't bore you with the message in the song…You can listen and download the song below
[disk_player id="2849″]
…Caution is actually one beautiful creative piece from the Upper East Region.