PRESS RELEASE; Festival Upper West
The communication desks of Badingu Music wishes to extend to you, best regards, and again wish you a prosperous year, 2018. This year is going to be a very busy year as we put together various events to entertain our cherished fans. On top of our planned events for this year is the maiden " Festival Upper West."
About Festival Upper West
Festival Upper West would be a yearly music festival in the Upper West Region of Ghana, West Africa. It will be a three-day music festival celebrated across the Region with a climax of a free concert.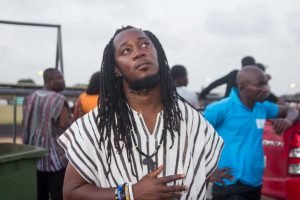 Festival Upper West will see artists across Ghana and different countries with the support of home base artists.
The program will be rotated annually in the Region. However, Wa the regional capital will host the first edition which will come off March 10th at the In-service training center.
Ibrahim Badingu, an afro pop reggae artist from the Region under whose auspices the program is being organized, will Co headline this year's festival with an American soul-fusion artist, Kim Poole with support from other musicians in and outside the region. Music workshops will be held by the teaching artist institute on festival grounds throughout the day.
We want to use this opportunity to urge all entertainment lovers, artists and all stakeholders of the industry in the Region to give us the needed support as we put together this remarkably innovative program.
Counting on your optimum cooperation.
Thank you.
….signed…
*Denis Andaban*
(P R O)
0549734023
*Ibrahim Badingu*
(Artist)
0200808296