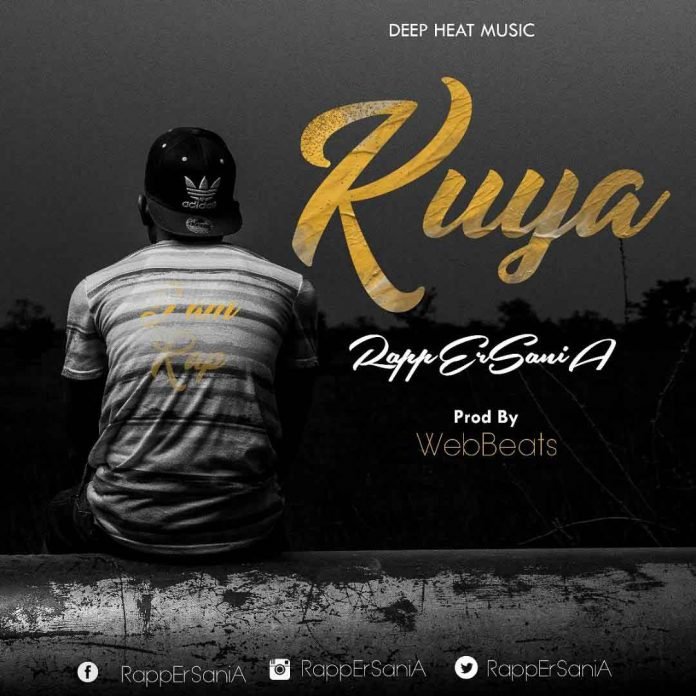 Braggadocios RapperSania is definitely on a war Path with "Kuya".
Be it a deliberate ploy to draw people to his art, or a genuine expression of superiority, one thing is for sure; Rappersania is throwing major shades. His newest song set to be released on the 28th of April is definitely a war anthem. He recently took a swipe at Upper East' Enigmatic Soorebia by posting this on his facebook wall;
"I Know People Go Call Me Names After Reading This But I Don't Care. I Listen To Other Rappers Every day Just To See If I Have Any Competition Coming My Way. Few Days Ago I Heard Noise About Soreebia's New Song #2Strings. Charley Boys For Say The Truth, I Love The Beat… No Two Ways. Askona Killed It. But For The Flow Nothing New, Sounds Like Sarkodie Rapping In Frafra. Shout-outs To AKAN, He Bodied The Homie On The Track. To Those Fake A$$ Critics, Y'all Gotta Be Real. These Rappers Keep Disappointing Me. Stealing Bars And Copying Styles All The Time. Rehashing Someone's Idea Isn't Very Original. Be Real Cos The Fans Deserve Better. "
Rappersania's song, titled "Kuya", and produced by WebBeats is described by Rappersania as the first hiphop song to come from the Dagbon, Northern Region; a mean and vicious jab to all rappers, as if that jab wasn't enough he further had this to say;
"The song hits hard on fake rappers. It further emphasises on the fact that I'm the only northern rapper who kills it in both English and Dagbani. The song also touches on the aspect of some industry critics who know nothing about the art of rap and those who fail in mentoring or guiding young talent to perfect their craft. I stated in the song that I am not here to compete with anyone but to help push hip-hop from north."
One thing is for sure, Rappersania is calling out other rappers, but would anyone respond?
Kuya By Rappersania (Prod. By. WebBeats) will be released tomorrow, 28th April, 2018.