Kinelman Drops "Dough"
Kinelman is arguably one of the finest new entrants to the Ghana Music scene. Despite vigorously pursuing his desire to be a Medical Doctor, the young Kumasi-based musician is leaving no stone unturned as he advances his passion as a singer on the side.
Releasing his debut single "Dough" a few months back, one would have expected a chill; however, the enigmatic artist has released the video to the song, which features Isolirium's lead artist Dr Pushkin.
"Dough" is premised on gains for musicians and, to an extent, creatives. While Kinelman reiterates the need to stay focused on the talent and monetary reward from music in sweet melodic vocals, Dr Pushkin details the instances within the business that need change. In effect, the two musicians are making a case of "we've got to get paid, we've got to succeed" for the music we do.
It is safe to say Kinelman & Dr Pushkin, known in private life as Dr Paul Azunre, are joining the chorus of many. However, instead of ranting like a Shatta Wale, they found an entertainingly musical way to perform the message. On why he featured Dr Pushkin, Kinelman described Pushkin as a mentor, someone he always wanted to connect with. On one of those fully charged days, he sent a text to Dr Pushkin via Instagram. That message resulted in a discourse on several things and eventually a collaboration.
Check out the video "Dough" by Kinelman & Dr Pushkin below.
(617) Dough (Kinelman ft. Dr. Pushkin) – MUSIC VIDEO – YouTube
The Man Michael Tabi
Born Michael Tabi Elman at Asuoyeboah: Kumasi on December 25th, Kinelman gets his musical influence from a wide range of genres. Notably amongst them Afro-Beats, Hip Hop and Afro-Pop. Those mentioned above characterize his songwriting.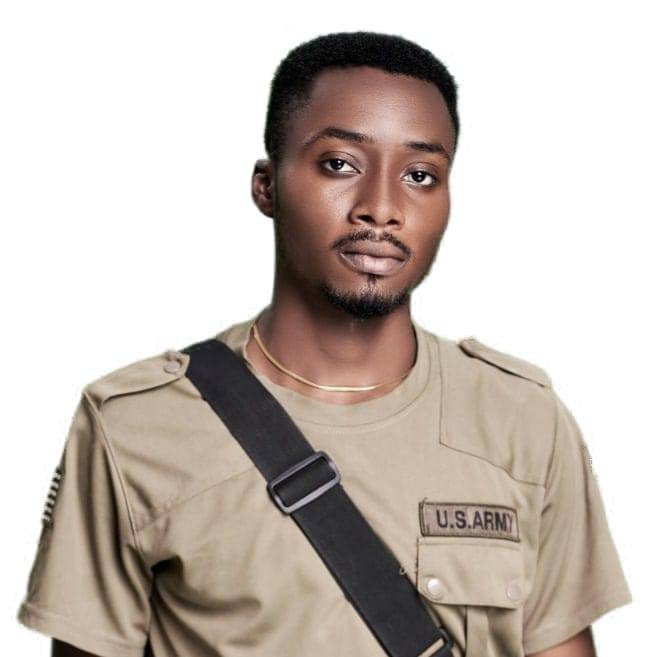 Music has always been a part of him as he grew up Asuoyeboah community; however, that has also never affected his love for academics. He is currently a student at KNUST School of Medicine and Dentistry. Dabbling in music and pursuing his academic desires haven't been easy. Considering the costs involved in making a great artist, "Dough" is easily seen as a miracle.
At a very early stage, he learned to appreciate failure as a part of the process. However, it should always be confined to a setback position, not a bleak end. Thus, leaving music at that age didn't seem a thing of forever. As he grew older, read more, and knew more, he appreciated the thoughts from his childhood. The process made him always keep an eye on the price, never give up, and innovate.
According to Kinelman;
"Naturally, I developed a passion for music myself, and as of now, I'm combining school and music. I enjoy doing music, and I know I will be pursuing music as a full-time career soon.
Combining school and music became a major hurdle in my early life. I performed well in class but always did averagely during exams. The situation led my teachers to confront my parents, which led to my music life's collapse at the age of 11."
Through hard work, he has successfully entered the university and now can balance music and studies.
Sighting artists and other colleague university students on stage during the Republic Hall week celebration at KNUST was a booster. Kinelman once again took to his pen, started writing new songs, and eventually conceived the idea of an EP. "Dough" is coincidently the first single off the yet-to-be-titled EP.
What is in the future for Kinelman?
The song produced by OneelBeatz since its release on April 28th, 2022, has become a major Kumerican anthem racing across charts worldwide. Even though he has songs with several producers, including CosCos, Z3na, Saint Madonna, and Sound Don, he's readying an enviable tracklist for his EP, followed by an album.
On what makes him standout, Kinelman shared this;
"I am naturally curious and not slowed down by rejection. Although rejections sting, they don't deter me. I believe in my voice and craft and will keep working until it's heard everywhere."
With "Dough", Kinelman would soon be accorded the respect people like Knii Lante & Dr Pushkin enjoy.
Follow Kinelman on social media via the links below:
Instagram: kinelman_
Twitter: kinelman_
TikTok: kinelman
YouTube: kinelman
Stream "Dough" here.
Dough by Kinelman, Dr. Pushkin (isolirium.com)