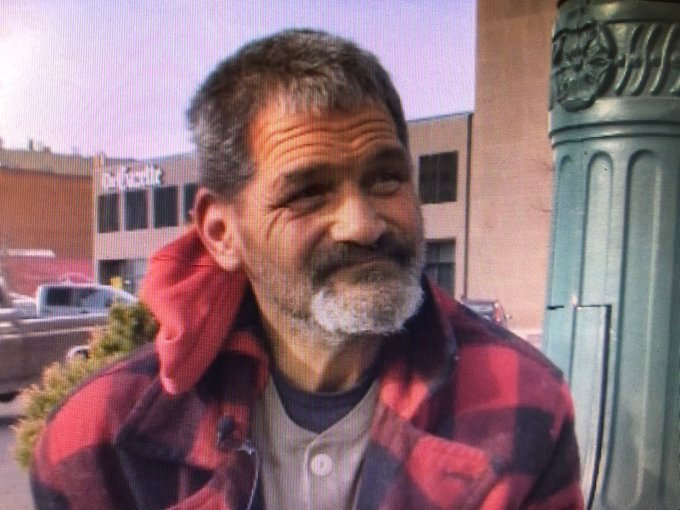 A Colorado man allegedly robbed a bank on Tuesday afternoon, then threw the money in the air while shouting "Merry Christmas." Afterwards, he walked to a coffee shop next door and waited to be arrested, according to KKTV.
David Wayne Oliver, 65, allegedly robbed the Colorado Springs Academy Bank at 12:22 p.m. on Tuesday. He claimed to the teller that he had a gun in his pocket and gave her a bag to load with cash. He ended up taking an undisclosed amount of money from the bank.
"He robbed the bank, came out, threw the money all over the place,'" said Dion Pascale, an eyewitness interviewed by KKTV.
Oliver allegedly walked outside the bank and shouted "Merry Christmas" before throwing the cash.
Then Oliver walked to the neighboring Starbucks and sat at the coffee shop's patio, where he was subsequently arrested by police officers for robbery without further incident.
"It was almost like he wanted [the arrest] to happen," said Pascale.
The manager of the Starbucks in question told The Denver Post by phone that Oliver ordered nothing and no one thought his presence unusual or paid him any attention.
Sergeant Jim Jeffcoat, a spokesman for the Colorado Springs Police Department, would not confirm to media outlets if Oliver had yelled "Merry Christmas" or had indeed thrown the money, but he did say that only managed to recover some of the money Oliver is believed to have stolen. Eyewitnesses interviewed by KKTV said that people walking down the street at the time of the incident scooped up armfuls of the cash thrown by Oliver and took it back inside to the teller.
"A festive robbery, as far as robberies go," said Spencer Wilson of KKTV on Twitter.
There is also no sign that Oliver was genuinely armed with a gun—no weapon was found on his person. He's currently being held on $10,000 bail. His first court appearance is scheduled for Thursday.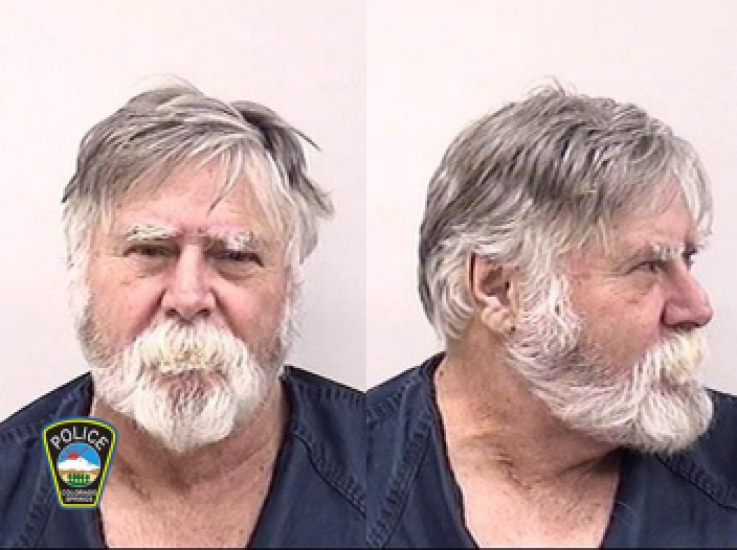 Oliver's robbery comes just two days after the 92nd anniversary of the 1927 Santa Claus Robbery in Cisco, Texas. During the Santa Claus Robbery, a man named Marshall Ratliff held up the First National Bank of Cisco for $12,200 and $150,000 in securities—in modern money, the equivalent of $180,000 and $2.2 million respectively—while dressed up as Santa Claus.
Ratliff and his brother had just been pardoned for another robbery by Texas' then-Governor Miriam "Ma" Ferguson. Unfortunately for Ratliff, his robbery didn't turn out as humorously as Oliver's. Two of Ratliff's four accomplices died in the ensuing firefight, with six citizens wounded in the crossfire.
After attempting to take two hostages, Ratliff and two of his accomplices were arrested. Ratliff was sentenced to death, but attempted escape. When it was discovered the officer he attacked during his escape attempt was unlikely to survive, mob justice set in. A crowd of a thousand gathered outside the Cisco jail and demanded blood.
Ratliff was stripped naked, and lynched behind a movie theater. His body was displayed in the front window of a furniture store for a few days before he was sent to the morgue.
Source: newsweek.com