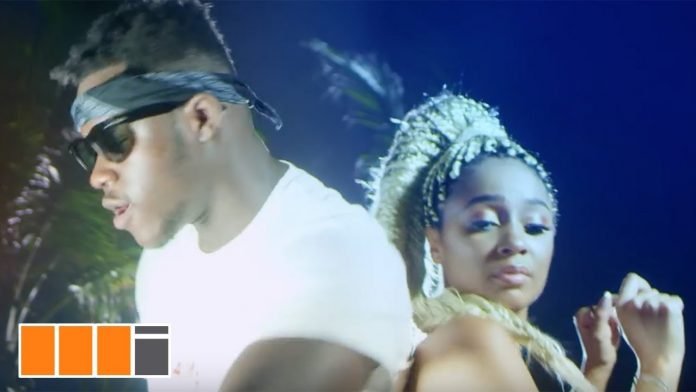 Fancy Gadam won the Best New Artiste category at the VGMA's earlier this year.
The win which appeared to be shocking to the fans of AMG's Medikal led to many fans throwing all manner of shades at each other – leading to some kind of rivalry; who compares the artistry of a singer to a rapper and expects a proper analysis? Not me.
The rivalry between Medikal and Fancy Gadam may have been short-lived; admittedly the collaboration on a stolen beat wasn't a factor that led to the sudden silence regarding who they are and how they became the talk of town. But the superior demeanour fans employed in downplaying the weight of both microphone junkies and the payola nature of our industry albeit hypocritical provided the flight to oblivion.
(Read about the stolen beat here)
Whilst Fancy Gadam rode around Tamale beaming with smiles amidst a thick crowd that made the "thank you" journey around the Tamale Metropolis snail-paced, Medikal was grabbling 1 Kalyppo, 2 biscuits and Sister Derby.
Fast-forward 20th May 2017, the two had another opportunity to once again prove why they are relevant in today's music circles of Ghana. Both artistes received nominations in the same category, Best New Act at the premier edition of Ghana Entertainment Awards – USA 2017.
This time around, Medikal, the Too Risky hit maker proved his audience "dey paaa" by emerging winner of the category. For some of us, we believed the race was quiet open but Medikal had a little edge over Fancy Gadam – for obvious reasons. Fancy Gadam's current appeal to audiences has a limitation and we would one day look into it.
Medikal's win over all the nominees including Fancy Gadam, A.I, Article Wan, Ebony, Sorakiss, Feli Nuna and Rudebwoy Ranking is worth highlighting because many saw his artistry through phantom glasses but he's proven them wrong.
Forget Everybody.
By : Atigsi-Badek Afoko/thesavannaonline