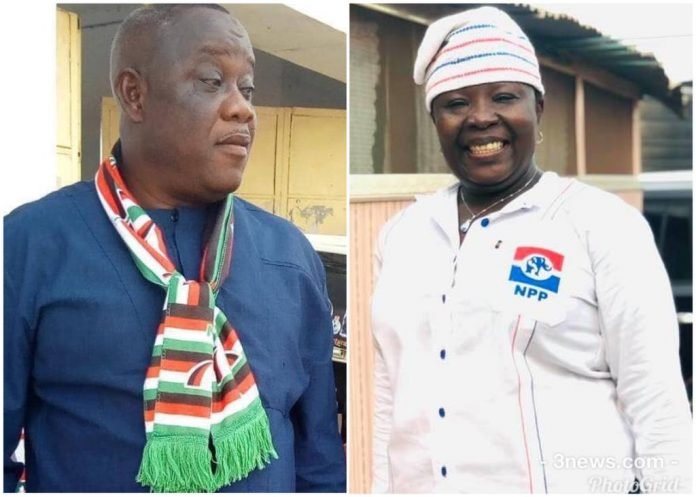 The Navrongo Central Constituency New Patriotic Party (NPP) and the National Democratic Congress (NDC) came face-to-face in an event at the Mayaga Hotel where both political parties had sent representatives to solidarise with a local record label, Savannah Records, which was launching its debut musical album.
Constituency Secretary for the NDC, Dr Selanwiah Abdul-Mumin, who is a fan of Savannah Records pledged Five Hundred Cedis (GHȻ500) on behalf of the party and its parliamentary candidate, Samson Tangwom Chiragia, affectionately called STC.
"On behalf of myself, STC, Parliamentary Candidate for NDC, the redeemer of Navrongo, the man of the moment, I will pledge five hundred Ghana cedis grant to them [Savannah Records]", Dr Selanwiah announced.
On his part, Shaibu Selanwiah, a representative of the the Upper East Regional Minister, Tangoba Abayage and the NPP, pledged One thousand Ghana Cedis, noting it is heart-warming to see the youth of Navrongo "make a move in music production". He quoted Martin Luther King Jr to spur the youth to reach for higher heights.
Local journalist, Pius Atirimbey, who was the MC for the occasion reports the pledges were not without the usual political mockery and jabs. He reports the NPP representative, Shaibu Selanwiah, while making the pledge took a swipe at the NDC saying "…and for the fact that we are the ruling party, when they [NDC] donate Five Hundred Ghana Cedis (GHȻ500), we will double it by making it thousand Ghana cedis (GHȻ1,000) because they are still struggling very hard…".
Being a former musician herself with many local hit songs to her credit, it comes as no surprise that the Regional Minister takes interest in the music industry, but rumours are also rife that she has an eye on the Navrongo Central seat. That however has not been substantiated as she has not openly declared any intention as yet.
Others, including the chairman of the occasion who doubles as the CEO of Gelyn Business and IT Centre, Gerald Awozare, family of one of the artistes (Possible), colleague artistes and fans also donated various sums of money to support the EP launch.
Meanwhile, the night was alive with good music from both local and international artistes who came to support the event. Burkinabe singer, Razben, Teflon Flex, Carlblignx and other acts passed through to solidarize with the team on the night.
Highlights of the night were the performances of the three signees: Alapta Wan, Possible and Xylene, whose songs have been compiled into the EP titled "Explode".
By 3news.com