Party with Fasetwo Chianabu
Party is the official re-emergence tune for Fasetwo Chianabu. He has thrilled fans and music lovers across Ghana. However, the witty rapper cum singer known to be a first-rate artiste took some time off due to academic pursuits.
Whilst away, he dabbled in radio as a presenter. It appears the academic stress has reduced. As a result, the ever-green artiste is back to flirt some more with his first-love; music.  
Who is featured on Party with Fasetwo Chianabu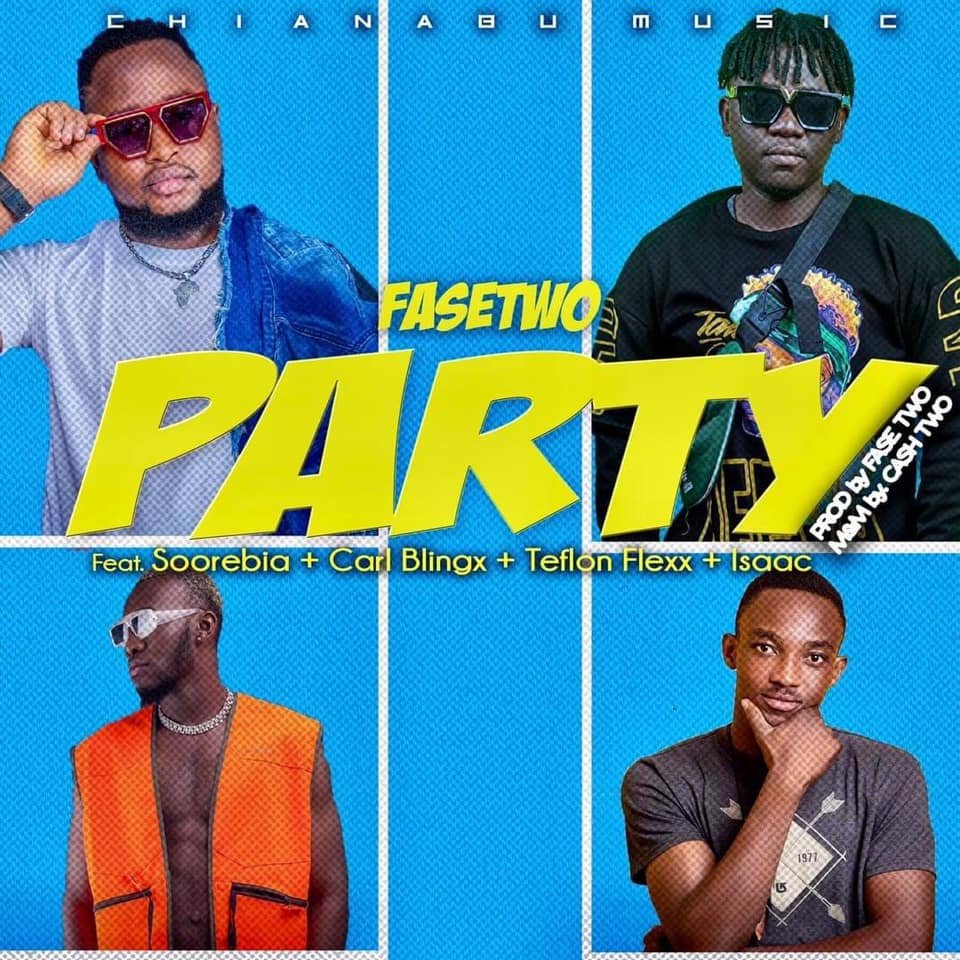 One thing is for sure, when Fasetwo Chianabu is on a song, you can expect nothing but pure artistry. With Soorebia on a song, there's always a heavy dose of puns and twists synonymous with true rappers; albeit rhythmic.(No wonder 3music and Ghanaians crowned him Next Rated Artiste). Without doubt, you can expect Carlblingx to deliver erudite wordplay to compliment any song. When the Vodafone Unsung Artiste for 2020 Teflon Flexx is on a song, you've got something eclectic to look forward to. Isaac also brings in a refreshing vibe to this impressive production. This is exactly the traits of Party; the newest song from the camp of Fasetwo Chianabu.
It is therefore a master craftsman's thought to assemble all these fine acts on one song.
Party is proof Fasetwo Chianabu's music prowess hasn't waned in anyway. His penchant to spot what can easily grasp the musical world's attention remains an ingenious quirk. One that continues to earn him respect wherever he performs.
By the day, the entertaining prowess of the savanna regions of Ghana get tested. From proving with impressive sound & videos to gaining recognition through awards, many are making inroads.
Let's Party to this song which features Navrongo, Sandema/Wiaga, Bolga and their corresponding languages; Kasem, Buli & Frafra respectively.
Yes, the song goes beyond the native languages, it throws in several Twi & English phrases to make listening for meaning a bit easier on a wider audience.
It's a Party with Fasetwo Chianabu
Let's Party.
Checkout : Fasetwo flexes Muscles on "Kasena Van Damme"