A Facebook user Evans Atuick has detailed the plight of a young man aspiring to go to University. Through no fault of his, the young man may not be going to the University unless the general public assists him.
Here's the post the Post about the young man
"Life, they say, can sometimes be very crucial to some individuals to the extent that they simply watch helplessly while their dreams fade away because of poverty. Such is the story of this brilliant young man, Joseph Achana, who gained admission into the Kwame Nkrumah University of Science and Technology and needs to pay Ghc 1,861.97 by January 8th, 2022 to secure his admission but his family says they can't support him.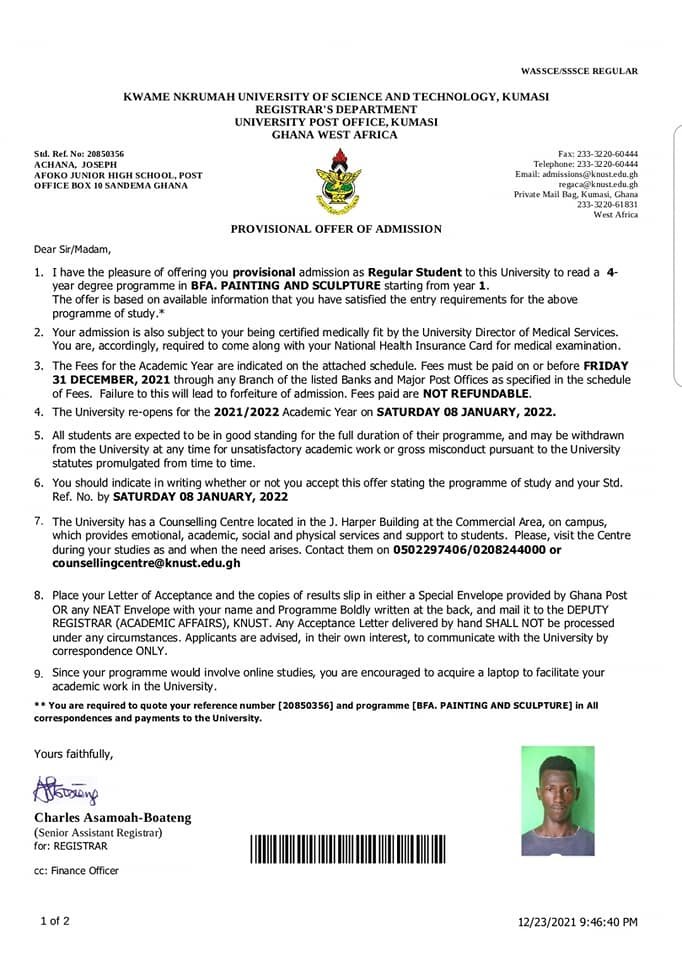 Their reason is captured here by my respected brother Lawrence Akangagnang Abakisi who the young man run to for help after hearing he led the campaign that got a laptop to aid the studies of another young man:
"Apparently because of the initiative I did for Prince, one other person, a young man contacted me to help him. He got the admission but his family says they have to perform funerals so they can't support him."
Yes, HIS FAMILY SAYS THEY HAVE FUNERALS TO PERFORM AND CAN'T SUPPORT HIM TO PURSUE UNIVERSITY EDUCATION.
HOW SAD! It appears this family has not heard Jesus Christ admonished his followers to let the dead bury themselves but invest in the living.
This is one of the most bizarre reasons I have heard a family give for their inability to support their own son, cousin, nephew or brother to go to University.
In short, the young man has been abandoned to his fate by his own family when he needed them most. His only hope rests on you and I in the FACEBOOK global community.
We must not allow the young man's dream to die a premature death. Individually and collectively, we can, and must support this young man to achieve his dream as our collective social responsibility to humanity.
The Young Man Needs…
HE NEEDS GHC 1861.97 for the feeds and accommodation.
If you are touched by the young man's situation and wants to support him, kindly channel your momo, Wave, Western Union, Ria, etc support through the following contact details:
NAME: JOSEPH ACHANA
CONTACT NUMBER: +233-559759654
Let's do this! God bless you in advance for helping those who cannot help themselves.
NB:
Remember, your greatest appreciation to god for the good things he has done for you is investing in the lives of the needy."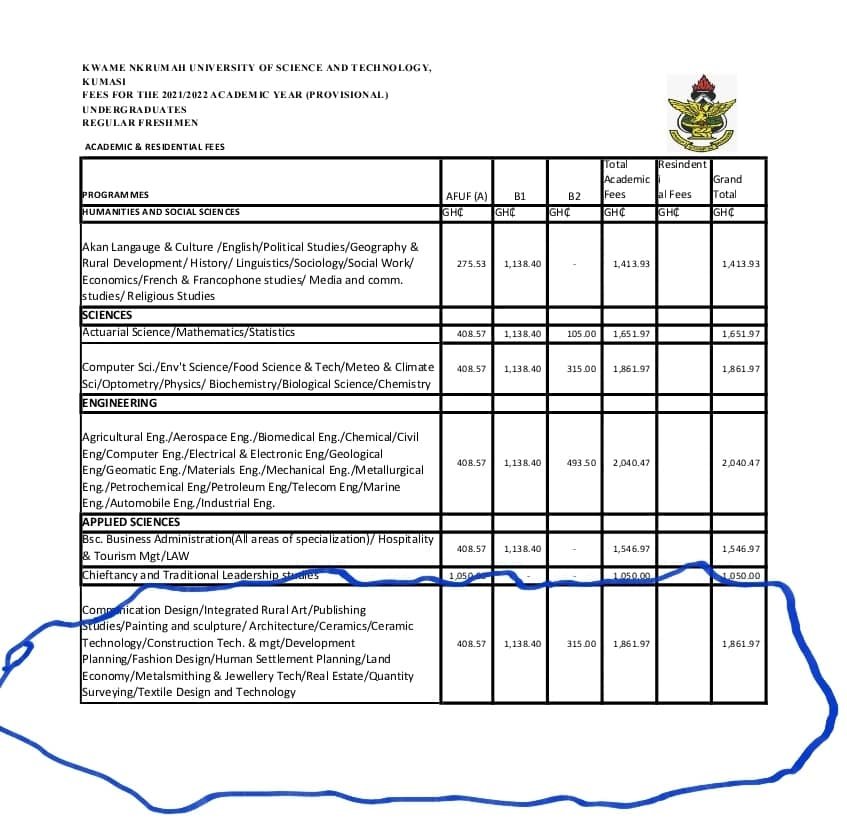 Funerals can assume a high level of intricacy in Ghana. From a very religious and spiritual dimension; it is sometimes said to have a determining factor regarding the well-being of the dead in the afterlife. As to how true all that is, we may never know.
With most of society becoming cosmopolitan, a number of infusions and thoughts continue to arise. This doesn't relegate the relevance of funerals to the background. It rather opens up a much-needed conversation on priorities, how humans prioritize the living against the dead.