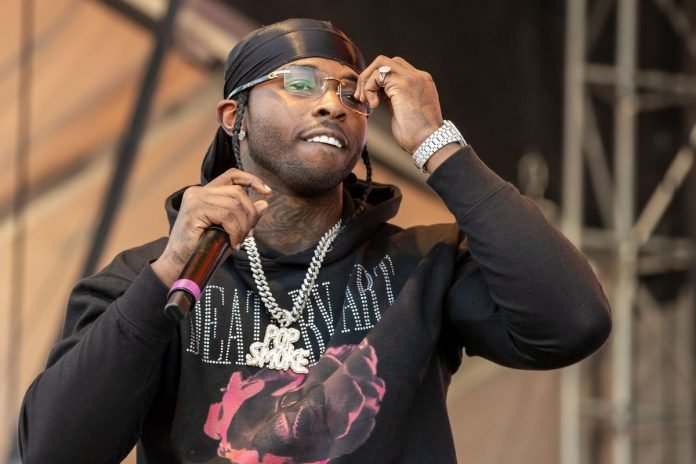 Reports by TMZ, ibtimes and several American news outlets have reported the demise of one of Brooklyn's newest sensations, Pope Smoke. The Rapper is said to have been murdered in the early hours of yesterday at inside his $2.5 million mansion located at the Hollywood Hills in Los Angeles.
According to ibtimes
"Rap singer Pop Smoke was found dead with a gunshot at his rented house in the Hollywood Hills on Wednesday. The Los Angeles Police Department (LAPD) said that the motive of the attack is not known but as per preliminary probe the rap star was allegedly shot by masked gunmen.
The cops are trying to check the CCTV footages, details and people and vehicles passing through the area. The 20-year-old Bashar Barakah Johnson popularly known as Pop Smoke resided at $2.5 million home in the 2000 block of Hercules Drive. The house is owned by Teddi Mellencamp of "The Real Housewives of Beverly Hills" and her husband, Edwin Arroyave."…Read more from ibtimes HERE.
His most popular song "Welcome to the Party" remains a banger.
Regards to his family and loved ones. Hip Hop will miss you Pope smoke.