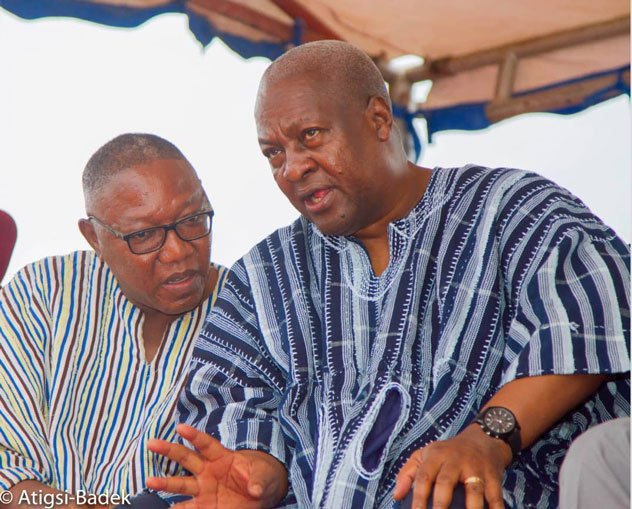 In reaction to my Facebook post on the drying up ponds in the northern parts of Ghana, the Ministry of Special Development Initiatives has demonstrated that it is the most dishonest, deceitful and fraudulent of all. Maybe the name should be changed to Ministry of Special Deceitful Initiatives.
In a desperate attempt to cover-up the obvious fact that it's 250k Ghc ponds constructed under President Akufo-Addo's 1V1D policy or as I say, One Village One Seasonal Pond, are drying up, just a few weeks into the Harmattan, the Ministry posted a picture on its Facebook page, and claims the said picture is that of a DAM constructed under 1V1D in Gbdembilisi in my constituency of Builsa South.
What a pity, shameful, Gbdembilisi has no 1V1D drying up Seasonal Pond. I challenge anyone, including the Minister, to call the Gbdembilisi Chief: 020 841 3849 to verify.
I'm currently in my constituency of Builsa South, I invite Hon. Hawa Kumson to come to Builsa South, I will join her to Gbdembilisi. If she finds a 1V1D DAM there, I will walk from my village of Doninga to Parliament. Truth is that anyone who knows Builsa South and Gbdembilisi knows this is the figment of the imagination of grand liars.
Infact, the picture her Ministry claims is a DAM in Gbdembilisi is likely that of the Uwasi DAM. The Uwasi DAM was initiated and constructed under the auspices of JM/NDC. The Uwasi DAM is NOT one of the "Seasonal Ponds" dug by Akufo-Addo and his NPP. The Uwasi DAM was in existence before the NPP started digging it's now drying up "Seasonal Ponds".
Fraudulently, here is what the Ministry wrote on its Facebook page below the "stolen dam" picture:
"Situational Report from the Field this morning.
This is the GBEDEMBILSI DAM in the BUILSA SOUTH Constituency of the Upper East Region, Hon. Clement Apaak's Constituency to be specific. As you can see the dam is still full to capacity despite the heavy use and the harsh harmattan condition. #1V1D"
Shame, the Minister must apologise for trying to decieve Ghanaians. Like it or not, nature is exposing you! see
Signed.
Dr. Clement Abasinaab Apaak
M.P, Builsa South