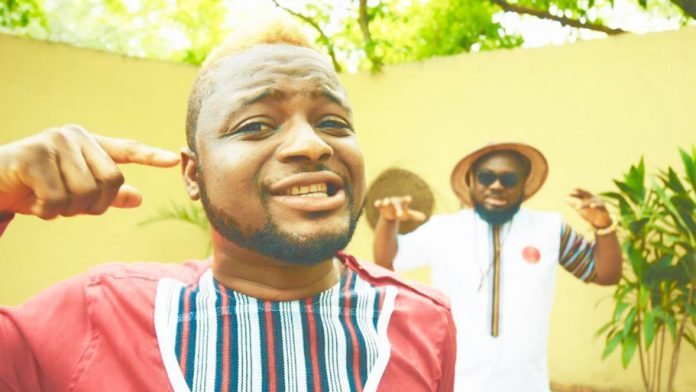 Saturday April 11th 2020, Tuba Zak won the NEA Artiste of the Decade award. The scheme announced winners via social media; and as usual, fans and some critics had their own ideas of who should win. Whilst others sort to rewrite the category definitions, others thought he simply didn't deserve it. Tuba Zak who currently lives in the United States however appears unfazed with the barrage of criticisms; he therefore took to his Facebook page to make an interesting list of what he believes makes him a worthy winner.
Check out the list he posted on Facebook below.
I opened northern music eyes
I am the second person-after rocky dawuni who stared organizing shows in stadium when I brought kk fosu , Sarkodie R2 bees, edem,
I am the first artist who brought color posters to north,
I am the person who started making music videos in tamale
I am the first to feature the likes of Sarkodie, Edem,Castro,R2bees,Samini,Dogo,Vvip,and many more.
2016 to 2018 I performed on southern stages more then any one in tamale
I was the first northern artist on 4Syte TV and Dstv
I am the only senior artist who was consistently performing on 90% of stadium shows from since the opening of stadium.
I was the first north artist to take cash and performed in London
I am the first artist to take Lil K Awal Sheena to London on my show and left them to search money for their families back home
The first northern artist on over 60 digital streaming worldwide on iTunes, Spotify, Amazon, deezer, and more
The fist artiste from north on YouTube.
I gave birth to Zola music
The first northern artist to launch album in wa sold out concert
AND MANY MANY MORE…
From the above list he's undoubtedly contributed so much to the growth of music from the Northern Region. Even though some of the claims are trivial and hilarious, his input is definitely worthy of praise.
It still remains herculean trying to bring sanity to discussions centered on who is relevant as a musician in the Northern Region; for a category that employs public voting one would expect grievances to be interlocutory than an outright dismissal.