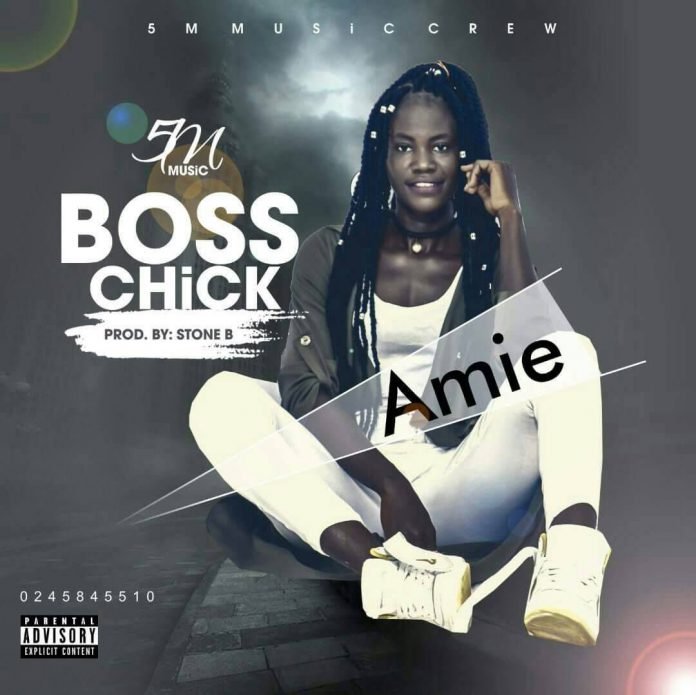 Music in the Northern Region continues to witness an influx of new entrants. The intentions for venturing into music however vary. Whilst other's just want some fame to run around with, many are poised to conquer the industry and maintain domination.
Even-though the industry is currently male dominated, the advent of contemporary music-forms appears to be serving helping many who want to express their artistic being through music. Thankfully the opportunities have been well embraced and young ladies are giving their male counterparts a hard run for space on the scene.
5M Music act Amie releases "Boss Chick".
With the release of "Boss Chick" Produced by Stone B, Amie is definitely staging a classy entrance. And in the process giving a good impression of herself as a musician. Even though the single is a cross-genre tune, the musical prowess of the young lady cannot be downplayed.
A few people have compared her style to Diva 1 who is arguably the queen of contemporary music in Tamale; however, I am confident that the release of more music will clearly define the uniqueness of both artistes.
The nation-wide popularity enjoyed by Fancy Gadam and to a large extent Maccasio appears to be the drive behind artistes like Amie. This is because for a really long time music made in the savanna was tagged ethnic–made to fit a certain ethnicity and not necessarily appeal to people outside a particular ethnic group. However, the efforts of Gadam Nation and 69 Fans has broken that long-held myth. The music industry is gradually opening up to the multiplicituos nature of our being as Ghanaians – varied ethnicity as well as interests albeit unique cultural elements which influence our musical expression.
Listen & Download "Boss Chick" by Amie below.
[disk_player id="1164″]
Meanwhile, Diva 1 is set to release a new single titled "we take dem run".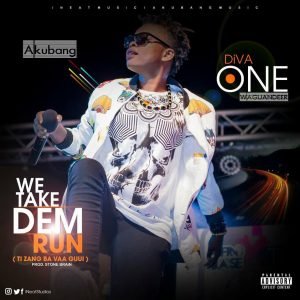 Interesting title huh?. Well, I have thoughts on the title but I will wait to hear the contents before I analyse the title of the song.