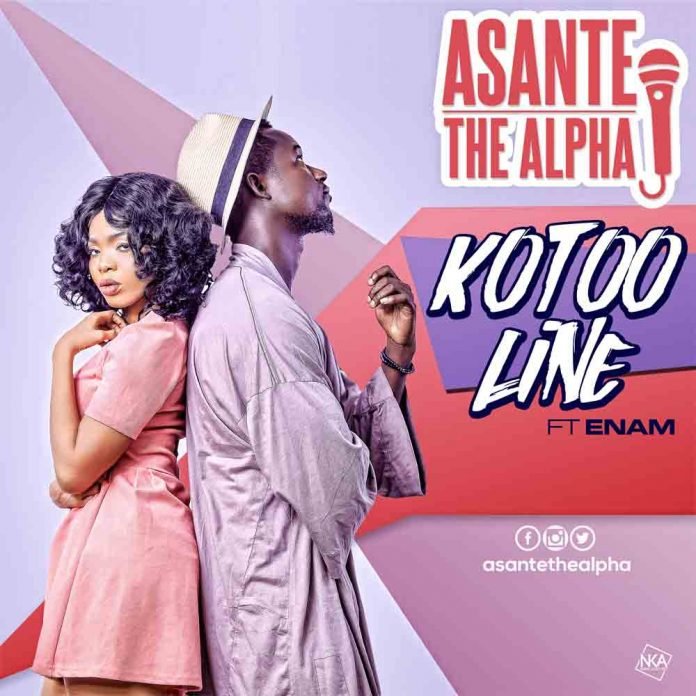 Don't mess with Asante The Alpha because he is back than ever in the video for his Enam assisted song – 'Kotoo Line'.
The KP Selorm / MiPROMO Media directed video clip, finds Asante The Alpha saying sorry for cheating on his girlfriend (Enam).
Still sizzling off his "H333333" hiplife track, which was a wake up song for the music industry, Asante The Alpha is definitely back with a nice love mid tempo hiphop banger.
In this love song, Asante The Alpha is basically pleading with his love (Enam) to forgive him and work things out for stepping out on her.
The Kumasi born rapper is ready to move forward, debuting his new single "Kotoo Line".
The K Cee produced song chorus sounds pretty catchy with Enam handling the affairs on the hook.
Fans of Asante The Alpha will be pleased to know that he has some new songs and videos to be dropping soon.