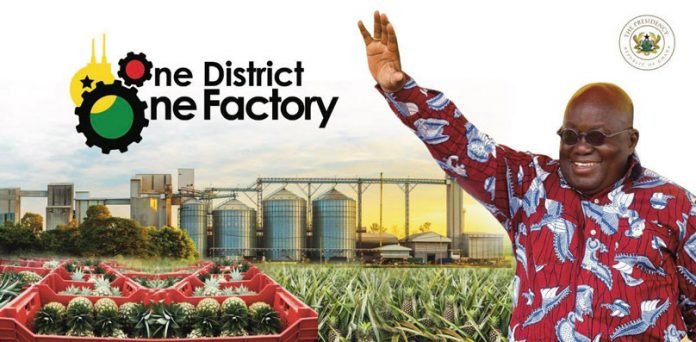 The government of Ghana has released a list of factories purported to have been constructed under one of its much touted job-creating initiative. The initiative dubbed 1D1F which stands for One District One Factory has been a matter of controversy as politicians seek to devour each other over its possibility or otherwise.
However, the ruling NPP has always maintained its commitment to ensuring all its promises come to fruition. In line with this assertion, it has therefore released a list of 58 factories under the policy.
Below is the full list.