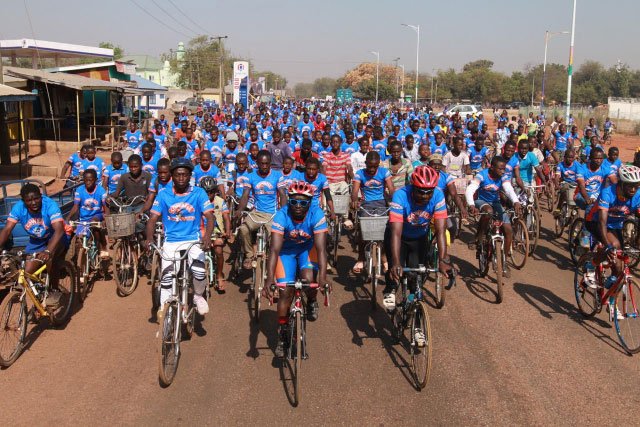 A horde of cycling enthusiasts clad in Cowbell T-shirt thronged the Jubilee Park in Tamale for the 2019 edition of the Cowbell Bike Caravan.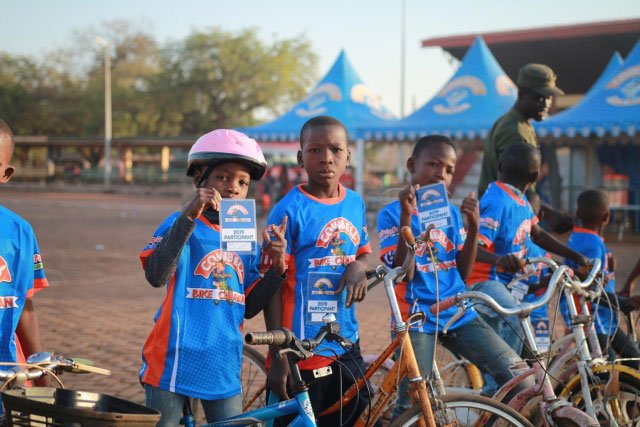 The much-anticipated event, which forms part of activities marking the 20th anniversary celebration of the brand saw participation from children as young as three years among several adults. The 22km-long cycling event was aimed at promoting safe cycling whiles encouraging participants to adopt it as a form of exercise for healthy living.
With an escort from the police and the ambulance service, participants join the thrilling ride through the principal street of Tamale.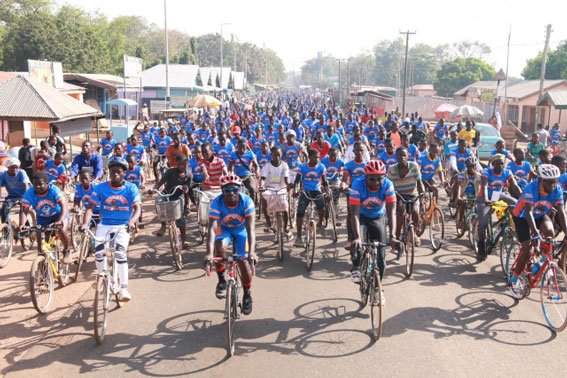 In a media interview, Joseph Ashong, the Brand Manager for Cowbell expressed his excitement about the event.
"We are thrilled that our brand through the Cowbell Bike Caravan draws thousands of people to come and exercise with us for more than a decade. Our commitment to making it much better continues unabated.
"We believe that aside from professional cycling, Ghanaians can adopt cycling as a form of exercise in building healthier bodies," he said.
Cycling culture in the Northern regional capital town of Tamale is big and Promasidor, the makers of Cowbell Mr Ashong said would want to encourage it.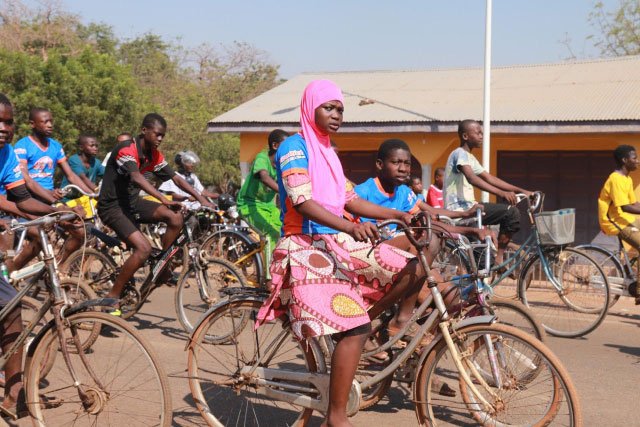 "At the same time, we want to take the opportunity to educate the cyclist on safety precautions while they are on the road," he added.
Mr Ashong said the Cowbell Bike Caravan provides an opportunity for the country to unearth professional cycling talents.
Over 100 prize packages which included bicycles, cowbell souvenirs and products were presented to the participants.
The event was interspersed with music and dance performances from local artistes to entertain the crowd.
Some participants who shared their experience thanked Cowbell for the event and encouraged other brands to emulate it.