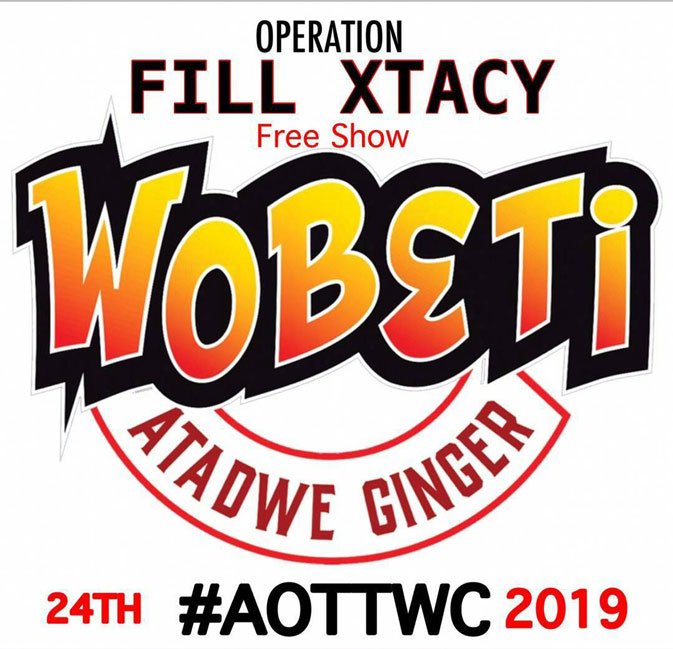 Joy Industries; producers of Wobeti Atadwe Ginger has lent support to fast-rising artiste Aphaska Omar. The rapper cum singer has partnered with Xtacy Entertainment Center in Navrongo to bring a free mammoth music event to the people of the Upper East Region. Christened "Aphaskar Omar to the World Concert"; the event is set to be an annual event headlined by Aphaskar Omar; however, he will always be sharing the stage with other budding artistes, as well as relatively new artistes.
The "Jealousy" crooner believes this is a perfect way to give back to the fans who have supported him through the years. He also believes that this novelty can further enhance a united front in the music industry. Bringing aboard peers and contemporaries would erase the notion of enmity amongst artistes from the region.
The artiste who is originally from Navrongo but currently domiciled in Accra is determined to rise above all odds to rub shoulders with the finest musicians in Ghana, and beyond.
The socio-economic conditions of some regions in Ghana makes it difficult for musicians to recoup investments. The paltry rates charged at events when combined with music sales remains discouraging. A situation that has led many musicians to either quit or find alternative sources of income. A wholistic view of music informs the need for musicians to fully immerse their being in the creating of music, and the honing of their talent. Unfortunately, the need to feed continues to cast a shadow on the success of artistes who could have been world-class musicians. It is therefore commendable when companies like Joy Industries producers of Wobeti Atadwe Ginger lend support by sponsoring the events of budding artistes like Aphaska Omar.
It is not an easy feat for artistes to get sponsorship for their events in the Upper East Region. I therefore say a big thanks to Wobeti Atadwe Ginger for this awesome endeavor.
The event comes off on Tuesday 24th December 2019 at Xtacy Entertainment Center in Navrongo. Xtacy Entertainment Centre is the biggest event venue in the Navrongo area.