In a few days, Rockcity will release their album titled The Big Break Through album at the Bongo Social Center. Having enjoyed a successful year, coupled with the release of chart-topping music, one may be tempted to ask if indeed the album will have any fresh music or will be an assembly of the already released songs. They have therefore released a typical Bongo Boys joint titled My Baby featuring one of Upper East Region's potentially biggest music exports, Stevoo.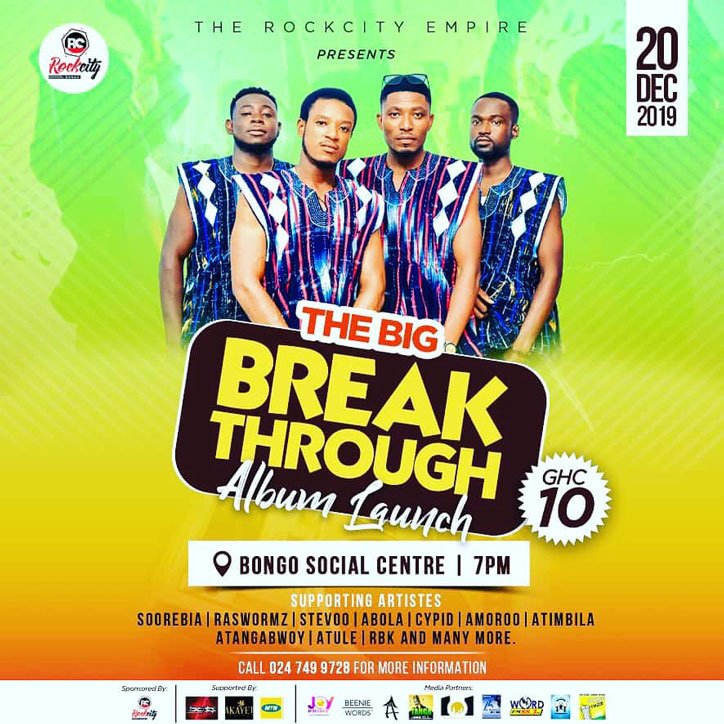 Listen & Download My Baby by Rockcity Ft. Stevoo below
[disk_player id="3439″]
The song is a dance tune which has Stevoo on the Kologo bringing the Frafra vibe alive in a very contemporary song. This is an indication that the yet to be released album is definitely one that would offer the best of Rockcity, both released and unreleased.
Over the weekend, Rockcity held an album listening session with selected media personnel as well as industry people. Word on the street is that, The Big Break Through album is a giant step towards their next level. The album will definitely bring so much goodwill and success to Rockcity. A recent media tour in the nation's capital Accra endeared the group to many deejays and new fans; receiving massive endorsements by industry stalwarts in the process.
Listen & Download My Baby by Rockcity Ft. Stevoo below
[disk_player id="3439″]