…a hot cup of coffee, Microsoft Word opened, Youtube is buzzing with music by Maccasio, and I'm certain you're wondering where I am going with this article. I'll cut to the chase and indulge your mind for some few minutes. Music is business and art combined; however, some of us gravitate towards the finesse in the art which when properly marketed becomes a sustained business. This is why many, like myself, continue to advocate for the maximum exploration of music as an economic empowerment tool; for both the formally educated, and the ordinary Joe.
The above assertion is enough basis to herald the exploits of artistes such as Wiyaala, Maccasio, and Fancy Gadam as enigmatic, especially in breaking the frontiers of Ghana music by inputting an alternative from the savanna regions. That notwithstanding, it is prudent to acknowledge the prowess of these artistes. Whilst others can argue that the stature of the said artistes are meritorious, I am think somewhat otherwise.
Pretty Boy Maccasio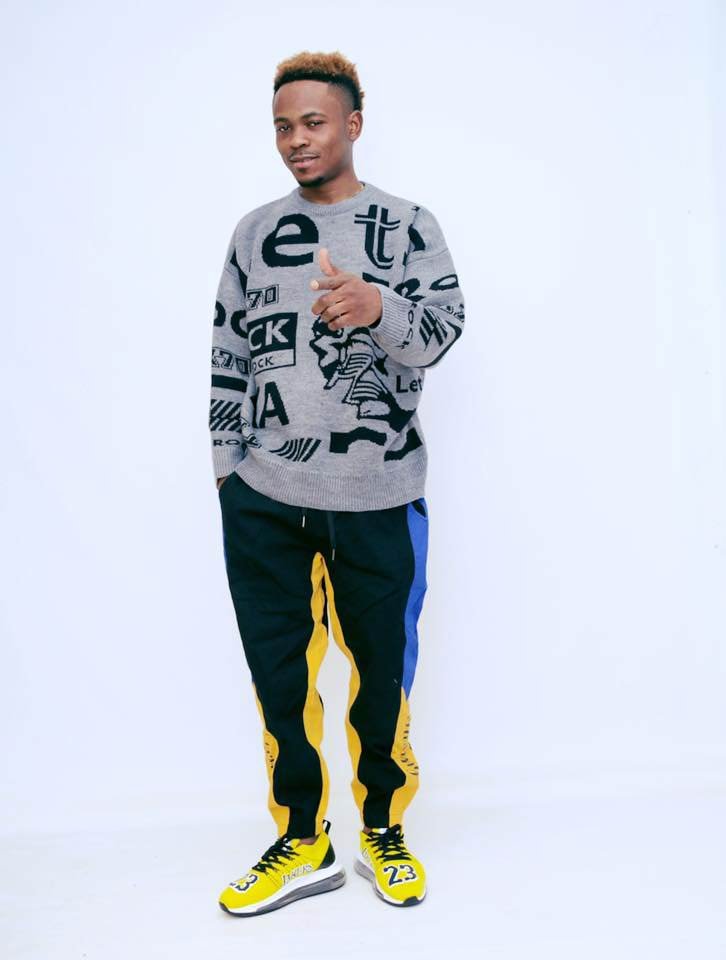 Pretty Zola Boy Maccasio posted on his facebook wall about his album release scheduled for the 4th of January 2020. The album titled Zero2Hero is expected to have some of his last few recordings with some new additions. As the rappers Jack in Tamale, it is only fair that I share my thoughts on his strides, and deliberate attempts at becoming a better and bigger artiste.
Maccasio is often projected as being the foremost rapper from the entire savanna zone of Ghana. Having staged massive concerts and received numerous awards around the country, his superiority appears hinged to the public voter-schemes that have given him plaques. His pretty face also enchants many, probably making everybody overlook his talent or "skill-less" talent.
Who is Maccasio ?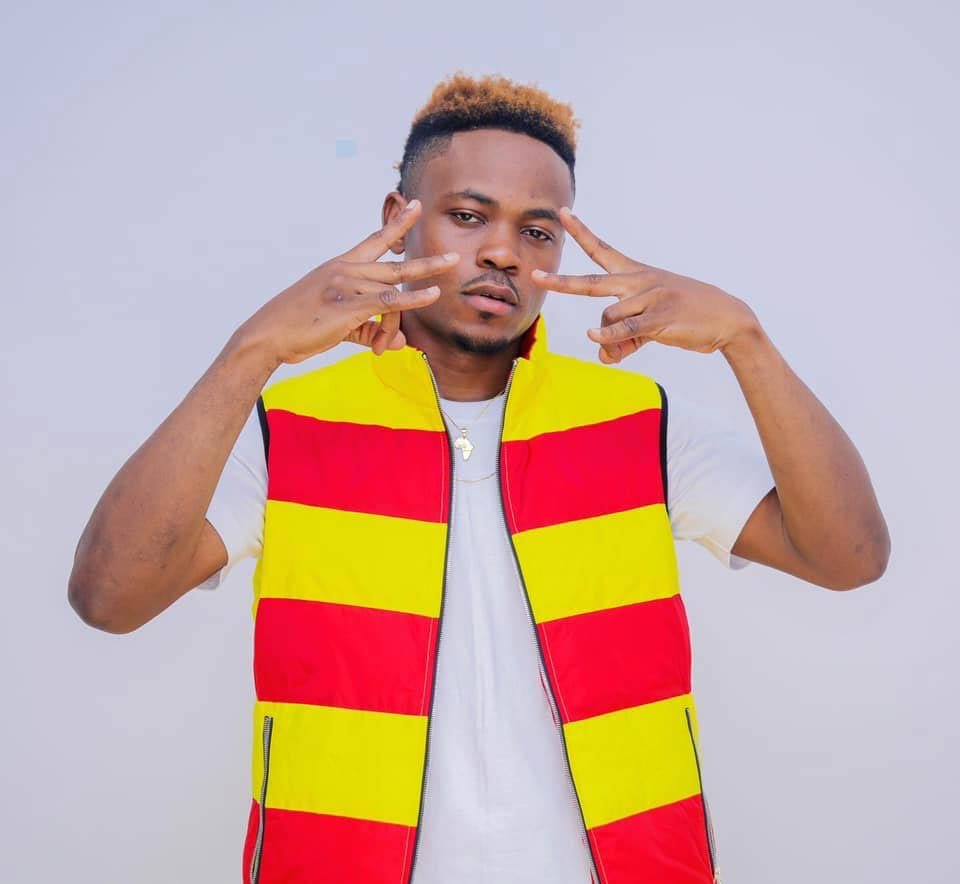 Maccasio can easily be mentioned as the biggest, or at worst the second biggest artiste from Tamale to have emerged unto the Ghana Music scene. Having received Award nominations at the Vodafone Ghana Music Awards, 3Music Awards, Ghana Music Awards SA, 3rd TV Music Awards, People's Celebrity Awards, Northern Entertainment Award, and Northern Music Awards, he's obviously one of the major forces currently ruling the Northern Region and to an extent Ghana. With three albums to his credit, several singles and as well as a pending album meant to be released on the 4th of January 2020, Maccasio appears to have done a lot of work to be where he is. It is even reported that he used to be Motorcycle repairer who transitioned into music. Call it a grass-to-grace story and you won't be faulted. But make no mistake, his name is more popular than his music.
In 2016, I wrote a story about an artiste who filled the Tamale stadia; in an attempt to get to understand and know the music industry in Tamale, I encountered another enchanter, Maccasio. Coming in as a rival of Fancy Gadam, Maccasio sort to out-do Fancy Gadam in everything; both artistes appeared to have a well-established fan base, something I describe as a cash-cow scenario. The brewing rivalry led to each act staging events to prove who is superior and who isn't, they sort to seal collaborations with artistes that can only be on the bucket-list of the other, however, I believe the rivalry led to each person and their team working harder.
Maccasio's Awards
Maccasio hasn't just been receiving nominations, he's actually well decorated with them. Beginning with multiple wins at the Northern Music Awards 2016; despite being nominated in four categories, Maccasio emerged winner of Highlife/Hiplife Artiste of the Year and Best Rapper of the Year.
In 2017, he received 5 nominations at the Northern Entertainment awards; emerging a winner in 4 categories; namely Overall Artiste of The Year, Artiste Of The Year, Best Rapper Of The Year and Best Collaboration.
In the same year King Macca as a section of his fans call him received three nominations at the People's Choice Awards, however, he emerged winner of the Favourite Social Media Personality Category.
Again in 2018, he received two nominations at the 3Music Awards where he emerged winner of the Facebook Star of the Year category. In the same year, he received a Best Afro Pop Video award at the 3rd TV Music Video awards. Aslo in the same year, Maccasio emerged the most Promising Artist of the Year.
This year 2019, he received one nomination at the 3Music Awards which he didn't win. He received a VGMA nomination for his finest song thus far with Mugeez titled Dagomba Girl; unfortunately, he didn't win the award.
Maccasio's Collaborations
One venture that improves the brand of an artiste is collaborations; on that front Maccasio has scored collaborations with major artistes like Shatta Wale, Mugeez, Kofi Kinaata, Patapaa, Article Wan, Zeal, Ahmed Adams, and several other artistes from across Ghana. However, his attempt to impress with Sarkodie's Biibiba Challenge is probably his worse performance on any song. He admits in the 2:13 minute song that he doesn't have bars, something all rappers need.
Has he lived up to his stature?
As a rap and hip-hop aficionado, I must first admit that rap is the music of hip-hop; rap however revolves around some elements that makes it what it is. Content, Flow, Instrumentation, Voice/Tone, and Delivery; something Sarkodie has mastered. Unfortunately, Maccasio is yet to prove himself worthy of being called a skilled rapper, mumbling a few nothings over some wack beats remain something he's glossed on for a long while. Even though, rap is often referred to as a matter of talent, I believe one can learn to be a good rapper and for that matter, a musician. After several years of being a forerunner in the music industry (especially from the north), I would have expected pretty boy Maccasio to hone his talent and become a musician; but as it stands, he's only interested in the "floss" and pageantry associated with the trade.
Maccasio entertained many, both tone-dead people, and music lovers with a rare collaboration featuring Mugeez. Dagomba Girl was a massive improvement, Mugeez's influence definitely worked magic. His flow, rhymes and content finally played a centre-stage in a production. For the first time Maccasio found a beat he could easily flow on. Unfortunately, he slid back into being himself.
That is the track record of Maccasio, the man I call the most decorated wack rapper.
As he releases Zero2Hero, an album meant to inspire, I am optimistic that, he'll offer us some surprise songs to validate his dominance on the scene. If not, he should just enjoy his shine until real rappers get the nod.