Partial Lockdown Blues ; Ara-B supports 50 fans with 100GHS each
Ghanaian musician Arab-B has extended love to his fans via Facebook. This gesture is part of efforts to promote his new single "Sister Corona". The song which bemoans the limitations brought unto all by Covid-19 is meant to keep fans happy through this period and beyond.
"DROP YOUR MOMO NUMBERS BELOW I AM GOING TO SEND 50 PEOPLE 100GH CEDIS EACH MAKING 5000GH TO FIGHT AGAINST SISTER CORO.PLS DO NOT PRIVATE ME OR I WILL BLOCK YOU MY INBOX IS MENT FOR BUSINESS ONLY..DOWNLOAD SONG ON THE LINK BELOW. "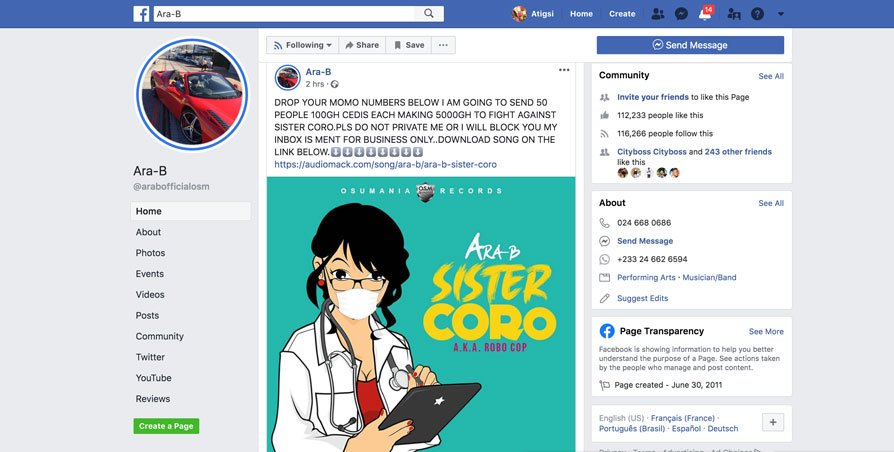 He posted.