People's Celebrity Awards returned this year with Tamale getting a number of nominations. As expected, Tamale threw its weight massively behind their favorite nominees leading to four awards from the scheme. Suffice to say Ewurama Attoh, Maccasio & Fancy Gadam made Tamale proud.
The night proved ecstatic as Agnes Alexis Attoh better known in showbiz as Ewurama Attoh, won the Female Radio Presenter of the Year – People's Celebrity Awards, 2017.  Even though all the nominees in her category stood equal chance, the loyalty of her fans played the trick. For some of us, her nomination was no surprise. Her
innovativeness as a radio host who entertains and educates, is proof that she stands out. If you listen and follow Ewurama, it is as if she has carefully planned her every move as a radio host. Each step is not just a move but an advancement in her career. Contending with the likes of Afia Pokua, Adjoa Yeboah Agyei, Amanda Jissih, Anita Erskine, Doreen Andoh, Jessica Opare Saforo, Ohemaa Woyeje, Silva Lady & Sokoo Hemaa is no joke but Ewurama triumphed.
Other Winners
Shatta Wale appeared to have carried the night, but two personalities also from Tamale prevailed. Their achievement is not just an endorsement of what they possess but an indication that the strategies employed in their promotions have so far worked.
Maccasio, Tamale's most popular rapper beat Stonebwoy, Sarkodie, Fancy Gadam,Lydia Forson,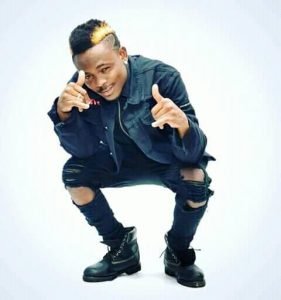 Moesha Boudong, Mona (Hajia4Real), Medikal, Shatta Wale, & Nana Ama McBrown to emerge Social Media Personality for the year
2017. This feat can only be attributed to a solid fan-base whose support is not just vocal but in all other ways. The 69 boss has proven that his social media presence remains a blank cheque he can cash any day.
Fancy Gadam, the current ruler of savanna music won two awards, each being an endorsement of his stature as a musician. Many are those who disliked Total Cheat featuring Sarkodie for varied reasons, but it's undoubtedly one beautiful musical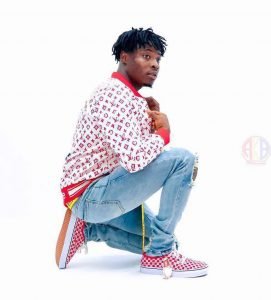 piece. The song which permeated every corner of Ghana became even bigger when an impressive music video was made to complete it. It therefore doesn't surprise me that Total Cheat helped Fancy Gadam bag Music Video of the Year & Song of the Year awards respectively.
The Fancy Gimmick
One significant incident on the night was when Fancy Gadam picked up an award for Maccasio. This act puts to rest the question of enmity between the two big guns who are rumored to be arch-enemies. I believe this gesture affects the relationship between the fans as well since the game is just starting for the two amazing talents, Maccasio & Fancy Gadam.
Below is a personalized message to Ewurama Attoh;
"Life has a way of injecting new-life into us for our next level. Showbiz in Ghana has seen a lot of highs and lows in 2017, but the biggest beneficiary of the highs remains Tamale. Prior to 2017, Tamale has made several efforts geared towards being fully integrated into the bigger scheme of Ghana showbiz. Many radio personalities, musicians, dancers and all kinds of performers have played varied roles. However, a few young showbiz personalities seized the opportunity presented by social media to reach their next level. You are one such personality. I pray this award spurs you on to heights that can only match your worth."
Ewurama Attoh hosts Kesmi Fm's Evening drive and Kesmi Girl's Talk. She is also a marketting official at Kesmi 107.1 FM in Tamale.
Congratulations Fancy Gadam !
Congratulations Maccasio !
Congratulations Ewurama !
Check out full list of winners below:
Celebrity of the Year – Shatta Wale
Journalist of the Year – Mustafa Attractive
Lifetime Achievement award – Mr. Atta Mensah
Favourite Religious Personality of the Year – Apostle Kwadwo Sarfo
Female Sports Personality of the Year – Priscilla Adobea
Male Sports Personality of the Year – Asamoah Gyan
Comedian of the Year – Lexi
Favourite Actress of the Year – Roselyn Ngissah
Favourite Actor of the Year – Francis Andoh
Favourite Movie of the year – Ghana Galamsey
Female Radio Presenter of the Year – Awurama Attoh (Northern Region)
Male Radio Presenter of the Year – Christian Agyei Frimpong
Female TV Presenter of the Year – Berla Mundi
Male TV Presenter of the Year – Dan Kweku Yeboah
Female Musician of the Year – Ebony
Male Musician of the Year – Shatta Wale
Music Video of the Year – Fancy Gadam (Total Cheat)
Social Media Personality – Maccasio
Song of the Year – Fancy Gadam (Tot