What is WE.ABC
WE.ABC is the biggest of motorcycle gathering in West Africa. It's the premier hangout for every biker worth their salt. You can call it a biker's conference, because, key safety methods are taught and discussed; new gear & and "toys" are outdoored, and the stunts are a put on a major display.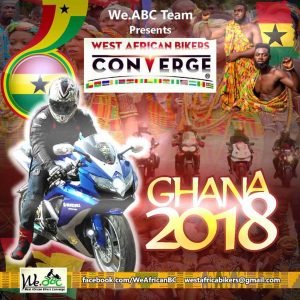 Hotwheels Gh to host WE.ABC
Last year the President of BikersGh, Mr. Mawuli K.Tofah suggested they will host the next edition of WE.ABC in Accra. Thankfully it has finally been locked and sealed as a Ghanaian bike club, Hotwheels Gh will be hosting this year's edition. Other bike clubs in Ghana are expected to join hands with Hotwheels Gh to make this novelty a beautiful fanfare.
2018 WE.ABC participants
Participants at the last event were drawn from Togo, Nigeria, Benin, Ivory Coast, Senegal & Ghana; and the success of the event can be attributed to the great collaborative work between 4 of Togo's famous bike clubs, Togo BMW GS Team, Association Des Motards Du Togo (AMT), Lome 'N' Gelles Bikers and Togo Moto Club. It is therefore expected that Hotwheels Gh would also collaborate with other Bike Clubs to ensure the Ghana edition is equally successful.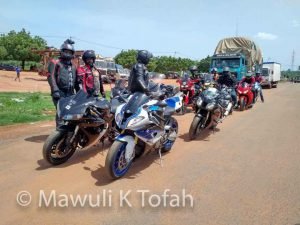 The main purpose of this event is to familiarize oneself with other bikers from the sub-region to facilitate regional travels. It is also to provide biker's an opportunity to stay up to date with technology &innovations, safety methods, and all there is to know about biking.
This edition will be the 4th of the WE.ABC event; it is expected to exude the hospitality attached to our Ghanaian-ness.
Visits to Bike Stands & Workshops in Lome, a City Tour Ride, a Bikers Show, a Bikers night at the Privilege Night Club, Tourist Trip to Kpalime and a Dinner Night characterized the last event.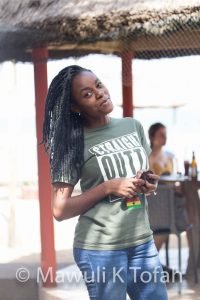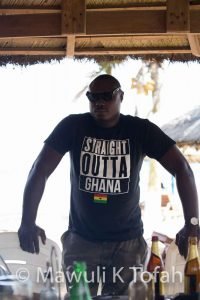 What would be the package for the Ghana event?
Would there be an increase in participating countries?
Keep returning to www.atigsi.com for updates.
You May also like… WEST AFRICAN BIKERS CONVERGE IN LOME – TOGO