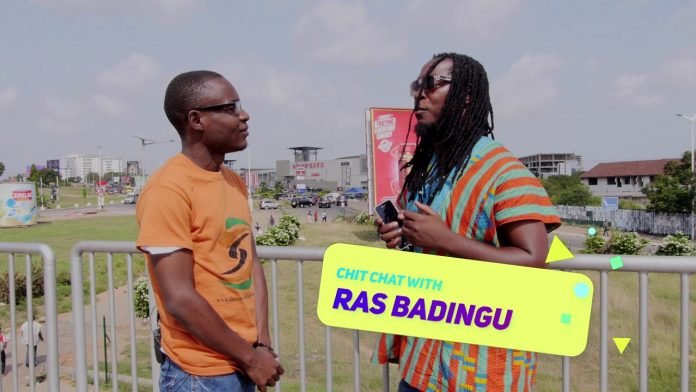 The Holidays Are Here
If you have plans of being in the Upper West Region on the 16th and 17th of December, then make it a point to be a part of the Badingu African Night & Hippo Sighting event. This is one of the most ingenious initiatives by a Ghanaian musician. Not often do we find artistes consciously pushing a tourism agenda with no immediate benefits, thus, this initiative is commendable.
The Bandingu African Night & Hippo Sighting
The event involves explosive live band performances by Badingu; with support from a good number of artistes from the Upper West Region & the Police Band. Characteristic of Badingu's performances, patrons of The Guy's Pub in Wa should expect a blinder! The all-star line-up will satisfy the musical needs of all. The morning after will be the trip to the Wechiau Hippo Sanctuary in Wechiau also in the Upper West Region. Sunday 17th December Badingu and his team will take interested fans on a traditional canoe ride on the Black Volta for a close look at Hippo's in their natural habitat. Fans will also tour the traditional town of Wechaiu and get insights to the lifestyle of the people.
Badingu appears on the Savanna Chit Chat
Who is Badingu ?
Badingu, formally known as Ibrahim Moomen, is one of the most prolific singers from the Upper West Region. Wa to be precise. Even though many fans refer to him as Ras Badingu because of his dreadlocks, his music is not limited to reggae but stretches to Hi-life and other world-music forms. Taking inspiration from musical gems like Amandzeba Nat Brew and Tiken Jah Fakoly, Badingu has honed his talent to appeal to a wider audience. This has lead to increased but steady traction towards his music with an upward trajectory. To buttress the fact surrounding his gradual rise, Badingu has taken his craft to Ouagadougou, Cameroon and some other African countries. This came on the heels of performing at many events from Wa to Accra.
Having collaborated with Abu Sadiq, Amandzeba and several positivity oriented musicians; the fast rising star whose forte as a result of mentorship is Hi-Life, Reggae and Afro-pop. Badingu continues to make strides that sum up domination. Though his music is yet to make a major impact in places beyond the Upper West Region, the from Wechaiu native is arguably the hardest working Musician from the Upper West Region.
Even though the Ghana Ministry of Tourism, Culture and Creative Arts has out-doored a group of showbiz personalities who are supposed to be tourism ambassadors, I believe efforts such as the "Badingu African Night & Hippo Sighting" deserve the needed support to reveal Ghana's tourism potential to all.
The link between art and tourism is gradually taken shape & I believe many will take a cue from it and not just exploit the idea.
For ticket reservations call or whatsapp +233244349113 . Tickets are going for a cool 20ghs.
Check out some new music