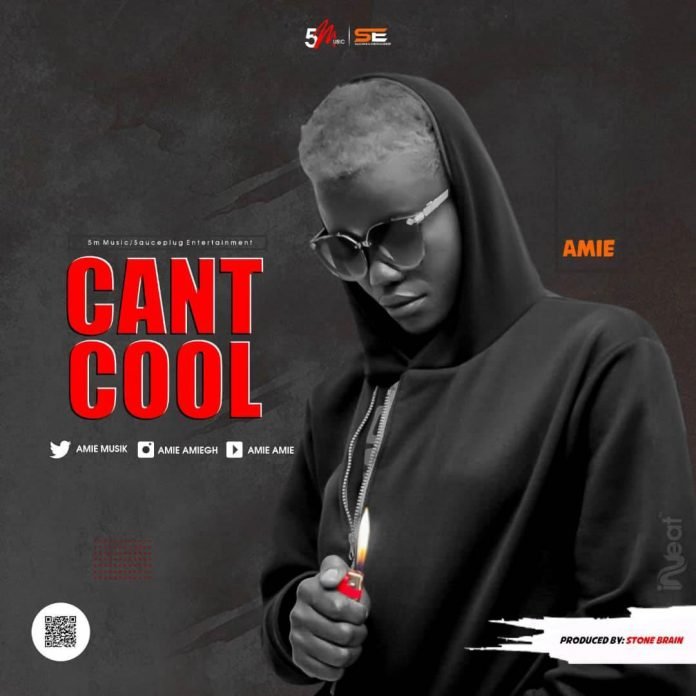 Somewhere November 2017, Amie emerged unto the Northern Music scene with Boss Chick. Portraying the persona of a Dance-Hall artiste, many saw her as a stiff competition for acts like Diva 1. The title of her first song also spoke volumes, dictating a dominancy that could only be re-enforced with follow-up releases.
Her presence on the scene in that year is believed to have influenced Diva 1's We Take dem Run song. Despite the fact that none of the two musicians openly threw jabs at each other; Stop that sh*t by Diva 1 further lent credence to an assertion that there exists a certain animosity between the two; a situation that affirms the artistry of Amie.  
Showbiz can thrive on controversy and rivalry, so for many Amie was either going to draw the best out of Diva 1, or the two musicians were about to prove how talented they are. Unfortunately, it seemed just a thought shared amongst industry people.
Fast forward to 2019, I received a song by Amie titled "Can't Cool" produced by Stone B. Less than a minute into the song, I felt disappointed. The fire that Boss Chick carried is non-existent, the kind of instrumentation and vocals won't even allow for the song to pass as one made by a very musically sound artiste. I have never heard Amie sing in person, but the vocal delivery on this particular song isn't great enough to prove a true vocalist resides in her.
This song which also sounds like taking another dig at the unforeseen enemy in my opinion is a waste of everything; money, beat and vocals…
Controversies are allowed for the purpose of business in music, but dwelling on them would cause a long-term damage to a career that could span a life-time.
Amie seems to be a likeable person, and all the industry appears to be willing to give her a chance. Focusing on her talent would therefore do her a lot more good, than dwelling on the existence of a perceived enemy.
Listen & Download "Can't Cool" Below…Be the judge.
[disk_player id="3149″]