Ofori Amponsah has added his voice to Dr Pushkin's Outlandish album, scheduled for release in the next week. Mr All 4 Real, who has been on a music hiatus, once again delivered his ever-captivating, infectious hooks on a song titled "you make me wonder." Typical of Ofori Amponsah's style, the song is a love tune, in this instance, enquiring about the lady's loyalty. Performed by Dr Pushkin, Ofori Amponsah, and Jerry Kanjarga, an emerging artist from Tamale, "You Make me Wonder" is a representation of Highlife on the album.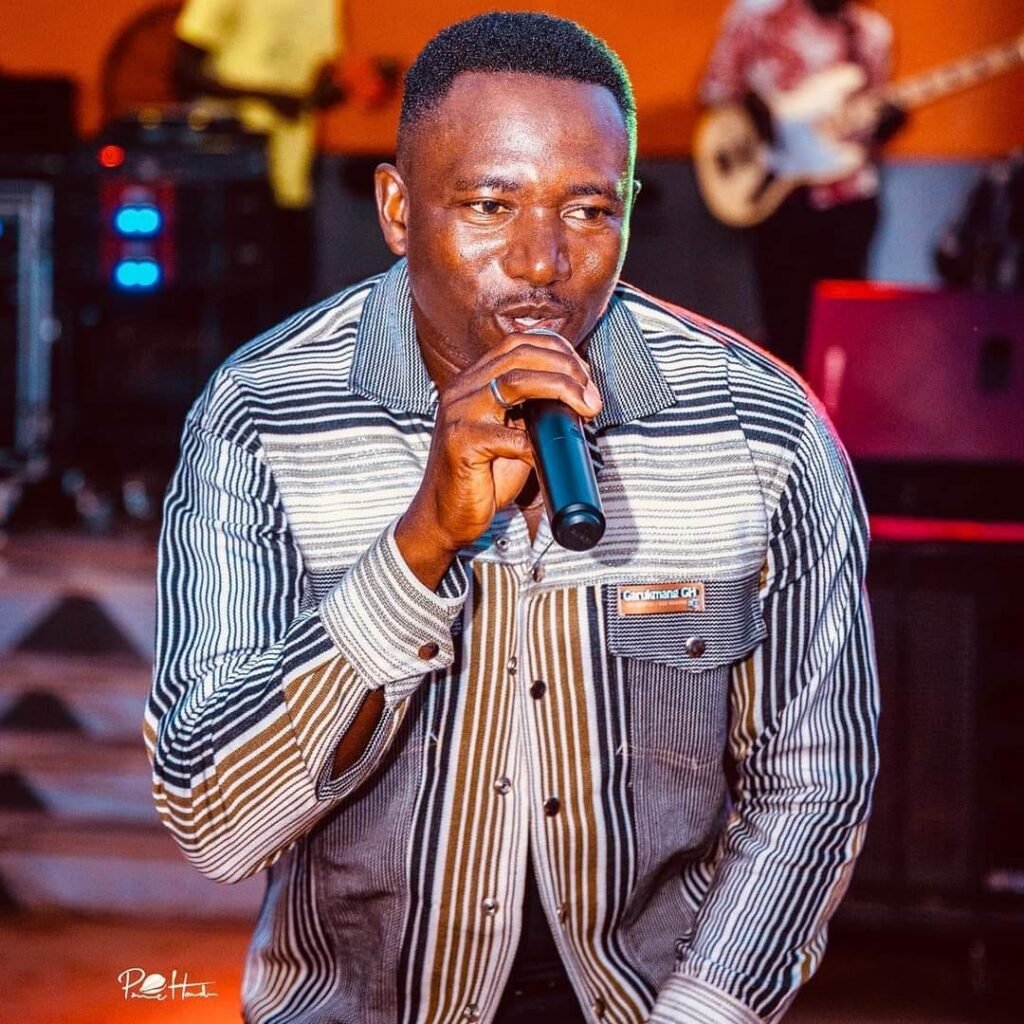 Getting collaboration with one of Ghana's finest Highlife musicians definitely would be no mean feat. Thus, for Dr. Pushkin to score one with Ofori Amponsah, aka Mr. All 4 Real, fate and belief in the craft would be the major.
In the last year, Dr Pushkin has worked hard to piece together an album that resonates with the realities of life. The Texas-based Ghanaian Rapper has released music based on several perspectives. From eulogizing Harriet Tubman and highlighting great men like Dr Nkrumah and Nelson Mandela to hitting at the conscience of all with "Wake-Up" and "Lies," one would expect a slowdown. However, following the hint of an album, "Outlandish," scheduled for this year, the artist wasn't ready to rest.
Aside from working with Teri Wiizi and Kwadwo Spiri in 2022, Dr Pushkin linked up with Budukusu, formerly Quata Budukusu, for a stellar love ballad, "Need You." The song and the accompanying video received much attention and even cranked up the YouTube Accra charts. This collaboration was a major introduction to the general Ghanaian music audience.
Dr Pushkin's Outlandish is scheduled to be in music stores on the 26th of January, 2023. Featuring several artists from Ghana and the USA, this is a good way to start the new year officially.
The work must have been arduous for a person who works as an entrepreneur, robotics engineer, author, and AI specialist.
Dr Pushkin is multi-racial with ties to Russia, Ghana, and America. However, the generous man loves to uphold his Ghanaianess everywhere he goes. In academic circles, he is Dr Paul Azunre.
Presave the album here.